Canadian prospect Dort chooses Arizona State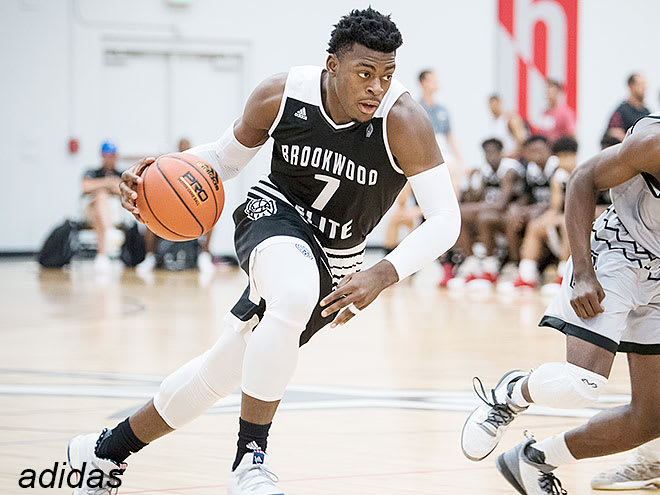 Arizona State secured its second class of 2018 commitment on Wednesday when Luguentz Dort, a 6-foot-4 senior guard, pledged to the Pac-12 program. One of the most physically mature prospects that the high school ranks has seen in recent years, Dort brings tremendous backcourt versatility and loads of toughness to the Tempe program.
Capable of playing on and off the ball in the backcourt, the four-star guard chose Arizona State over Oregon and Baylor. While his perimeter jumper has been the major cause for concern, the Montreal native's ability to facilitate for his team, finish at the basket and defend three positions on the floor has added to the value that was placed upon him by college coaches.
Dort's travel coach with the Brookwood Bounce program, Nelson Osse, told Rivals why ASU was the selection. "He wants to play the point guard position. In order for him to get to the next level, he is going to have play the point guard position, which they are going to let him do," Osee said. "There are different aspects of the position that he is going to have to learn and why not learn it from someone that played it himself in Coach Bobby Hurley, who learned under Coach K?"
Osee spoke further on Dort's ability to play somewhere that there is already solid ballplayers around him. "They have Remy Martin there, who is smaller and crafty, and then they have some good pieces around him with someone like Carlton Bragg, who transferred in from Kansas, so he has the chance to go out there and do his thing," he said. "We just loved the Pac-12 from the get-go and we know that there aren't a lot of guards that will be able to stay in front of him out there. It is all about showing what he can do and making his teammates better."
The second commitment in the 2018 for the Sun Devils, Dort will have the chance to immediately stabilize Arizona State's backcourt with the upcoming departures of Shannon Evans and Tra Holder. Bringing a game that should translate well to the college level, Dort will be joined by recently committed Finnish wing Elias Valtonen in creating a versatile and talented two-man class this fall.