California lands top-100 forward Jacobi Gordon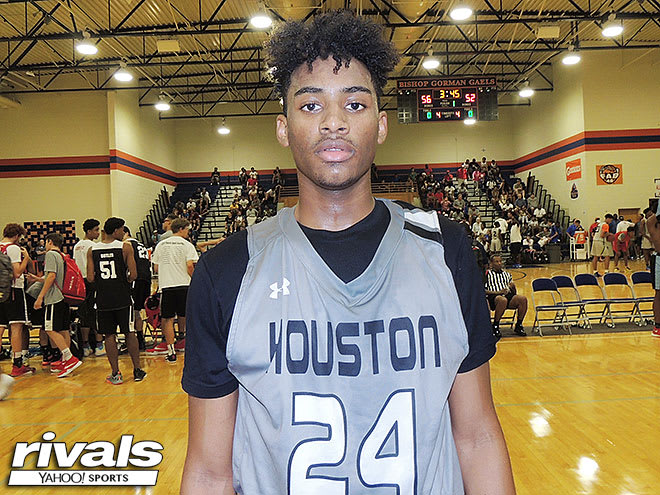 California is still putting the finishing touches on its 2017 class, but on Wednesday, the Pac-12 program kicked off its 2018 group with the commitment of Jacobi Gordon. The Texas native is an excellent start to Wyking Jones' first full class in Berkeley; Gordon is top-100 small forward with scoring ability and versatility.
Averaging over 11 points and four rebounds while converting over half of his field goal tries this spring on the Nike EYBL circuit, the 6-foot-6 small forward is the type of wing who has come to excel at California in recent years. Gordon took note of his fit with the Golden Bears.
"They see me as a shooting guard and small forward, instead of a 3-4, that can use my height as an advantage so I can shoot and handle the ball," he said.
Gordon touched further on what stood out about California.
"I have family out there, so that was a big sell," he said. "I love the California weather, the coaching and just being comfortable with the situation. The education was a plus, too.
Hiring Chris Walker, a former coach on the grassroots and high schools circuits in Texas, was a major coup for the Golden Bears. That connection helped Cal land the four-star junior.
"I played for Chris (Walker) for almost three years; me and him have a close relationship. He has helped a lot with my recruiting process," Gordon said. "Coach Wyking (Jones), him and my dad grew up together, so he has known me since I was a little kid. Just having people that I already had a close relationship with really helped."