Butler adds three-star Bryce Golden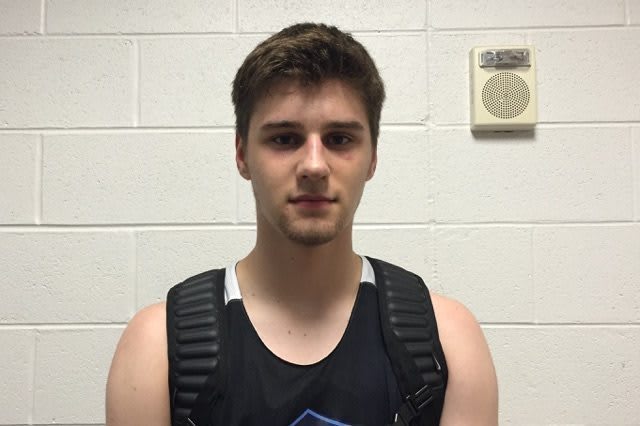 Butler made another push for a Big East title on Monday upon the commitment of three-star power forward Bryce Golden. Selecting the Bulldogs over Syracuse, Illinois and Georgetown, Golden brings a hard-playing mentality and an inside-out game that should be put to good use immediately next season.
A one-time commit to the previous staff at Pittsburgh, Golden discussed his pledge to Butler. "The connection I had with Coach LaVall (Jordan) and Coach (Emerson) Kampen was big; they really related well to me. I fell in love with them, the guys and the school, and it was just the best fit for me," he said. "St. James School and my coaches did a great job of helping me with all of this and in keeping my academics up with this crazy schedule and getting the chance to visit with Aaron (Thompson) this weekend, who is a big-time winner, just really excites me."
Golden's multi-dimensional skillset, one that allows for him to produce inside and out, should be highlighted upon in Indianapolis. "They want to use me as a stretch 4 that can work outside but also go inside and finish in the lane," he said. "They just showed me how they could use me on film and really, I just fell in love with how they play."
Golden is a much-needed pick-up for second year head coach LaVall Jordan after the graduations of four-year producers Kellan Martin and Tyler Wideman. A 6-foot-8 power forward that can be used in a variety of ways as a 3-point scorer, low-post finisher and interior rebounder, Golden should receive ample opportunities to play as a freshman.
The second commitment in the 2018 for Butler, Golden joins tough-nosed wing Markeese Hastings at BU in the fall as the duo will also be aided by the in-transfer of one-time Duke wing Jordan Tucker, a former four-star prospect that will see his eligibility resume after the fall semester.