Bruins on top again in the Pac-10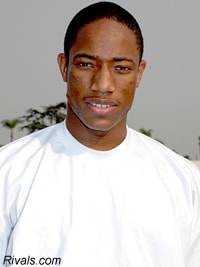 What do back-to-back trips to the Final Four mean in recruiting? They yielded the nation's No. 2 recruiting class and the best collection of guards in the nation.
UCLA has taken full advantage of its success and has assembled one of the truly elite collections of players in the class of 2008. Ben Howland and his staff made it a point to recruit nationally, but they also tapped into the natural pipelines in the Golden State.
His presence, particularly on the defensive end of the floor, will be felt immediately in Westwood. Holiday is the highest rated guard to sign with the Bruins since Baron Davis in 1997.
The incoming 2008 recruiting class has similar comparisons to the 2004 recruiting class. Jordan Farmar (No. 22 in 2004), Arron Afflalo (No. 26), Josh Shipp (No. 43) and Lorenzo Mata (No. 73) all inked with the Bruins in 2004.
In a year where every team landed a scoring guard, the Ducks have secured one of the best interior defenders in the nation. Dunigan gives the team it's most intimidating force in the paint since Kent has been at the helm in Eugene. Dunigan also considered Indiana, Purdue, Georgetown and Illinois.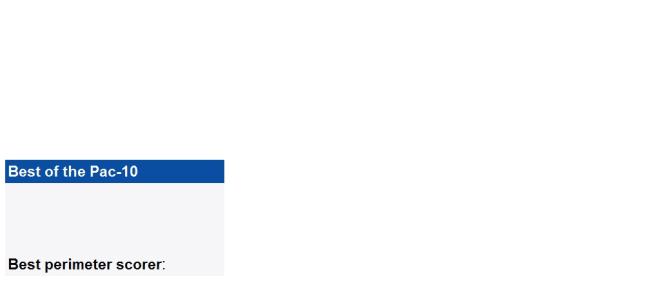 There is a freshman rivalry budding in Los Angeles between O.J. Mayo of USC and UCLA's Kevin Love. The City of Angels freshman rivalry will continue next year.
Derozan and Holiday are the highest rated players to enter the same conference in the same year in the history of Rivals.com.
The 6-foot-7 standout trimmed his list to Georgetown, USC and Tennessee and opted for Rocky Top and the SEC. Woolridge visited USC a number of times, but surprisingly more Pac-10 programs didn't recruit Woolridge. Arizona State invested a lot of time in him, but the four-star wing looked on the other side of the country for a college.
Every team in the conference has signed a Rivals150 player, and all but one school has signed a top point guard or shooting guard.
[rl]