Brown tops list of undecided Rivals150 prospects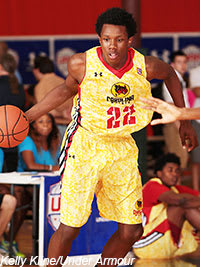 The first day of the early signing period is here and the majority of players
ranked inside of the 2015 Rivals150 have made their decisions and will put pen
to paper over the next week. However, as of Wednesday morning, 25 of the top 150
have yet to make their decision. Of that group, half of them -- led by the
players in the country.
Who will decide early? Who will wait? Here's a look at where each of the
undecided players in the Rivals150 recruitment stands as the early signing
period starts.

SF
some headway.

SG
another big timer who is expected to wait. He's been on the campuses of
should get one during the winter. His recruitment has been a tough one to call,
but latest whispers have UK in good shape.

C
skills, Labissiere will make his decision on Thursday. He visited
for a while but this one looks like it has shifted towards Kentucky.

C
announced that he would decide on Nov. 21 -- which is two days after the early
a darkhorse here but it would be a surprise if Stone doesn't pick either UConn
or the home state Badgers.

PF
the high energy big man is going to wait until the spring to make his choice.
one is currently too close to call anybody a leader or favorite.

PF
also waiting until the spring. He has only visited Kentucky officially while
another who looks to be pretty wide open at this point.


PG
point guard will be announcing his final destination on Thursday. A physical
scorer, Briscoe is down to UConn, Kentucky and St. John's. The Huskies appear to
be out and for now it looks like St. John's could hold a slight edge over the
Wildcats.

C
currently has no plans to sign early, Zimmerman has taken official visits to Arizona,

SG
Monday that he will not sign early and that he will likely use the one visit he
for that final visit and latest buzz is that LSU and Mizzou may be ever so
slightly out in front of the pack.

PF
visit, to Kansas, and he has been to Kentucky unofficially. Plans are in the
and Jayhawks may be a little in front of the Illini and Bruins.

C
Swanigan is that he won't be making an early decision. Other than that, his
recruitment looks to be about as clear as mud. Arizona, Duke and Kentucky have
among the others in the race.

SF
to announce his choice on signing day. Instead, he'll visit both Duke and N.C.
State unofficially this weekend before deciding if he is ready to sign or needs
to wait. Kansas, Kentucky, North Carolina and UCLA got visits as well but it
looks like he will stay in state with the Tar Heels chances perhaps fading a
bit.

SG
five of his visits, Dorsey looks unlikely to make a decision in time for the
early signing period. However, it wouldn't be a surprise if he picked from the
play some early games.

C
to wait. The Orange have been considered the team that everybody else will have
to beat.

PF
breakout players, the physical and athletic four man's recruitment has been
quiet. He did take visits to Memphis and Arkansas and could choose from between
those two within the next few weeks. If that doesn't happen, look for him to
wait all the way until the spring to decide so that he can fit in a few more
visits.

SG
wait to make his choice. He has been to the campuses of Cal, LSU, St. John's and
pull a surprise early commitment and if he does St. John's or LSU could benefit.

SF
likely, the Tigers, Huskies and Rebels are fighting this one out. Jones is set to announce his decision Thursday on ESPN.

PG
prospects. Those who love him will go to bat because of his talent while his
detractors wonder if his flashy, high risk, high reward style can be implemented
into the college game. As of right now, his recruitment is totally quiet as he
focuses on academics.

SF
few weeks has been that of Mack's. The high scoring wing appears to be genuinely
torn between South Carolina, VCU, Georgia, Clemson and Connecticut. He is scheduled to announce Thursday at his high school.

PG
high school ball in California, LoVett has moved to Chicago and his play in the
Tennessee and more have shown interest and given how few point guards are left,
his recruitment should expand this winter.

SG
is working to get everything in place for his recruitment. Purdue, Indiana,
Butler and Xavier have been keeping regular tabs on him.

PF
athletic and tough big who will surely see more attention after people get a
better feel for his situation this winter.

PF
Rivals.com that he is pretty much down to VCU and UNLV. He has visited both and
now it is just a matter of making a decision.

SF
athletic swingman's recruitment is probably the quietest. At the moment, it
doesn't appear that there is particularly strong mutual interest between Frazier
and any major programs.

SF
his senior season and his recruitment won't really start to take shape for a few
initial interest but Dillard is pretty much wide open at this point.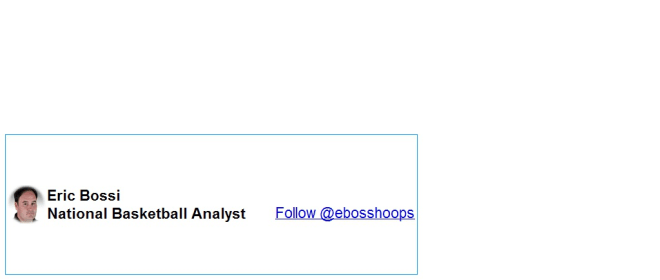 [rl]