Bossi's Best: What if superstars committed to different programs?
As the 2016-17 college season nears an end, the legitimate candidates for All-America recognition and other postseason honors such as the Wooden Award have emerged.
With some of the candidates, such as UCLA's Lonzo Ball or North Carolina's Justin Jackson, there wasn't ever much question about where they would play their college ball. In today's edition of Bossi's Best, National Basketball Analyst Eric Bossi looks at seven big-time players whose recruitments weren't as much of a slam dunk and how things could have been different.
MORE: Bossi's Starting Five | Rival Views - Teams that will rebound
What if ... Kennard had gone to Kentucky?
While Kennard ended up leaving his home in Ohio for Duke, his recruitment was a very tightly contested race between the Blue Devils and Kentucky. Kennard's father grew up in Kentucky and it wasn't any secret during the recruiting process that Kennard had grown up a fan of the Wildcats. Maybe the biggest flaw on Kentucky's team this year is a lack of outside shooters outside of Malik Monk. Imagine if the Cats had a sniper like Kennard available to help stretch defenses? It's not like Kentucky is hurting for talent, and it's feasible that him picking UK could have impacted future wing recruits such as Monk, but as potent as the Wildcats can be on offense they would be flatout ridiculous had Kennard picked them. On the other hand, a Duke team that has struggled with its identity at times would be without its best player.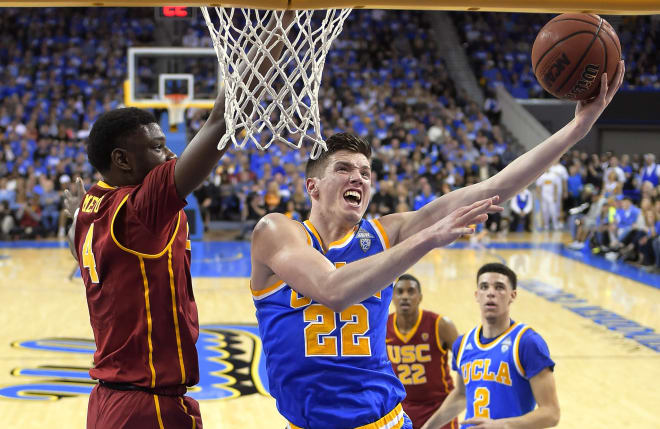 What if ... Leaf had stuck with Arizona?
One of the very best freshmen in the country, Leaf actually committed to Arizona during November of his junior season. He ended up re-opening things the summer before his senior season, and UCLA has benefited hugely. More than likely, had Leaf stuck with the Wildcats it would have been tough for them to land their current best player in freshman Lauri Markkanen. But with Leaf's inside/outside game and rebounding they would still be a legitimate Final Four contender. As for UCLA, Leaf has helped turn the Bruins into a contender (along with Ball and several other standouts) and has been a vital cog in their dominance of Southern California recruiting.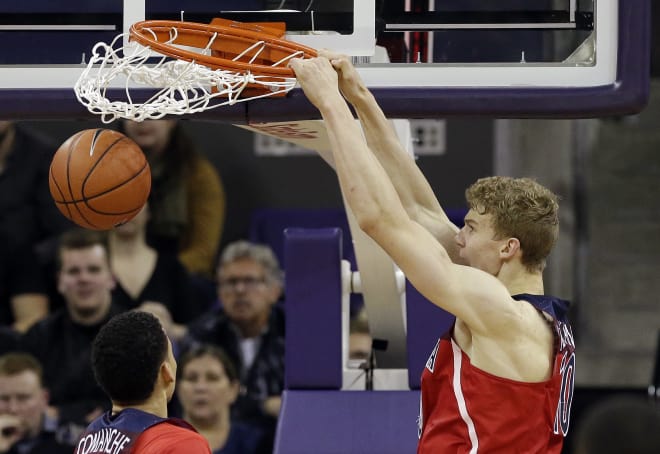 What if ... North Carolina had landed Markkanen?
Before making his commitment to Arizona, the Finnish star also took visits to North Carolina and Utah. The Tar Heels in particular had a strong in with Markkanen because his father, Pekka, played for a season at Kansas under current Heels coach Roy Williams. As good as the Heels are on the front line, they would be downright dominant with Markkanen in the fold and perhaps the outright favorite to win a national championship. As it is the Heels are still a legit Final Four contender while Markannen's impact in Tucson has been immense and allowed them to contend.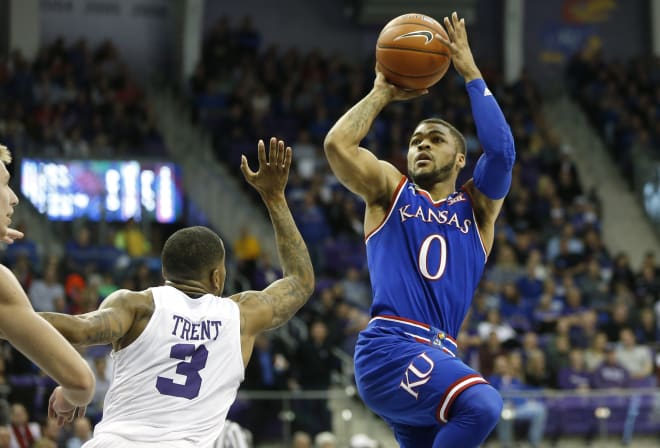 What if ... had stuck with Towson?
Pretty much anybody who follows college basketball by now knows that the Jayhawks' National Player of the Year candidate signed with Towson out of high school. However, he decided on a year of prep school and the rest is history. Bill Self has called Mason the best guard he's coached, and Mason had a great career in Lawrence. At Towson? Who knows, but given that Mason is going to score nearly 2,000 points at Kansas, the numbers he would have put up would have been silly. In that scenario, who knows if the Jayhawks would be celebrating 13 straight Big 12 championships.

What if ... Monk had stayed home in Arkansas?
Born and raised in Arkansas, there was immense pressure on Monk to stay home and play for the Razorbacks. Mike Anderson and his staff were all over Monk from the moment he entered high school, and had he decided to stay home there's a very good chance that this year's NCAA Tournament-quality Arkansas team could have made a run at the SEC title. Monk's impact at Kentucky hasn't been any less important, though, given that he's the likely SEC player of the year.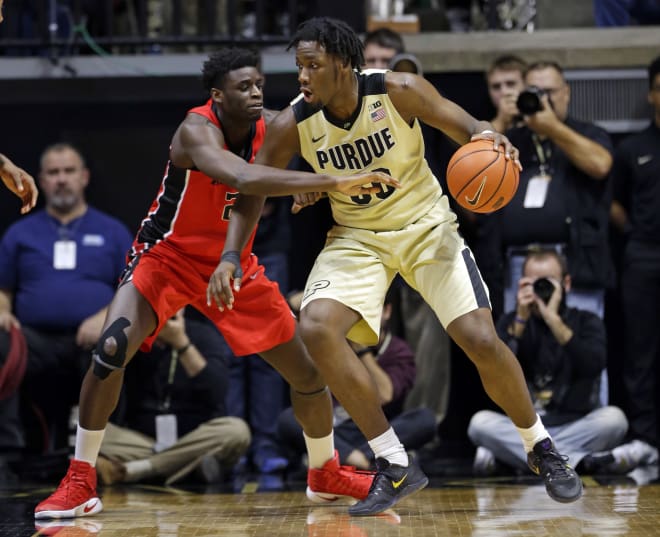 What if ... Swanigan hadn't backed out on Michigan State?
In one of the class of 2015's most drawn-out recruitments, the skilled big man waited until April of his senior year to select Michigan State. Less than a month later he backed out on the Spartans before ultimately selecting Purdue. Had Swanigan stuck with Tom Izzo and Michigan State, it's hard to imagine that the Spartans would have made an early exit from the NCAA Tournament in 2016. More than likely we are talking about a Spartans team - which has overcome a lot of adversity while wining four of its last five - that could have survived this season's injuries to win the Big Ten. As it is, he's turned into an All-American type of player at Purdue and has helped the Boilermakers win just their second Big Ten title since 1996.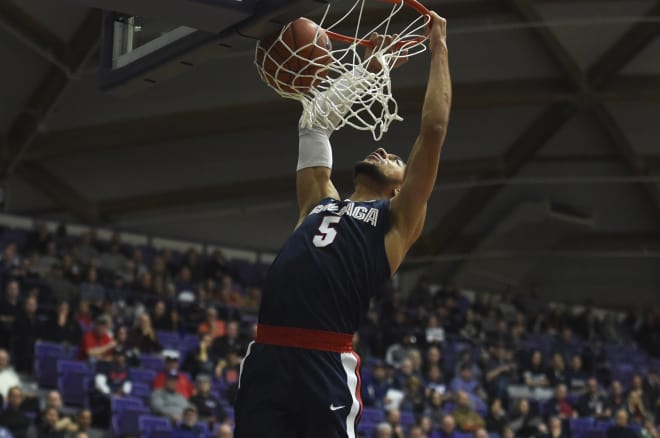 What if ... Williams-Goss had remained at Washington?
Before transferring to Gonzaga, Williams-Goss played two seasons at Washington, where he put up big individual numbers but was disappointed in the Huskies' ninth- and 11th-place finishes in the Pac-12. What's interesting is that if he stayed in Seattle for his junior season - when the Huskies finished .500 in the Pac-12 and made the NIT - he would have been paired with first-round NBA Draft picks Marquese Chriss and Dejounte Murray. In that scenario, the Huskies would almost assuredly have made the NCAA Tournament and finished even higher in the Pac-12, and Lorenzo Romar wouldn't be catching the fire he is as Washington is on the verge of going six straight years without an NCAA berth. In his first season at Gonzaga, Williams-Goss is having an All-American season. He's one of three transfers in the Zags' starting lineup that has turned them into a potential No. 1 seed in the NCAA Tournament.