Bossi's Best: Seven most memorable five-star recruitments
RELATED: Where do you think Brian Bowen ends up?
More than ever, five-star prospects are taking their time to make decisions. In today's Bossi's Best, National Basketball Analyst Eric Bossi takes a look at his seven most memorable recruitments of five-star prospects that went to May or beyond of their senior years before making their decisions.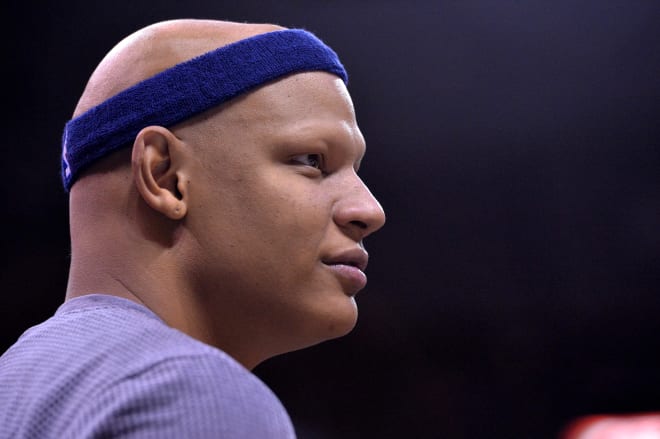 The recruitment: Things started off innocently enough for Villanueva, who committed to Illinois during November of his junior year. However, Villanueva didn't sign a letter of intent with the Illini. When Bill Self left for Kansas in the spring of 2003, Villanueva not only re-opened his recruitment but submitted his name for the NBA Draft. Villanueva then visited Kansas before committing to UConn at the beginning of June. From there, the Huskies had to sweat out workouts with NBA teams before Villanueva finally pulled his name from the NBA hat a week or so before the 2003 Draft
The result: As a freshman, Villanueva helped lead UConn to the 2004 national title. As a sophomore, he led the Huskies in scoring and rebounding before entering the draft a second time in 2005. Taken No. 7 overall by the Raptors, Villanueva played 11 seasons in the NBA scoring nearly 7,000 points, grabbing over 3,000 rebounds and cashing $50 million in paychecks.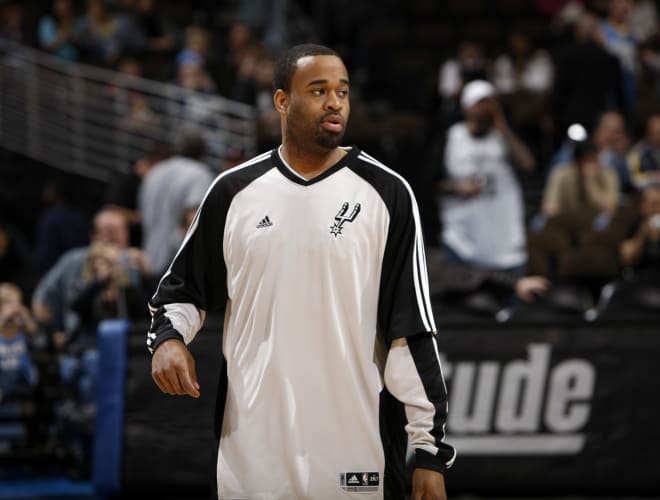 The recruitment: Hairston took fall official visits to Kansas, Ohio State and UCLA. Then things got wacky in the spring after taking additional official visits to Oklahoma and Oregon while also meeting with Tommy Amaker at Michigan. Hairston and his father Richard were giving almost daily – and often conflicting – updates on his status. They even publicly discussed a point system and how they ranked the schools. A decision date was announced, and then delayed a week before Hairston finally picked Oregon in mid-May famously saying that he would "Carmelo-ize the situation" in Eugene.
The result: Unlike Carmelo Anthony, who led Syracuse to a national title as a freshman, Hairston never did win a championship at Oregon. However, he had a good four-year career, scoring over 1,600 points and grabbing nearly 600 rebounds before being selected in the second round of the 2008 NBA Draft. Hairston appeared in 62 games with the San Antonio Spurs during the 2008-09 and 2009-10 seasons before moving on to an overseas playing career.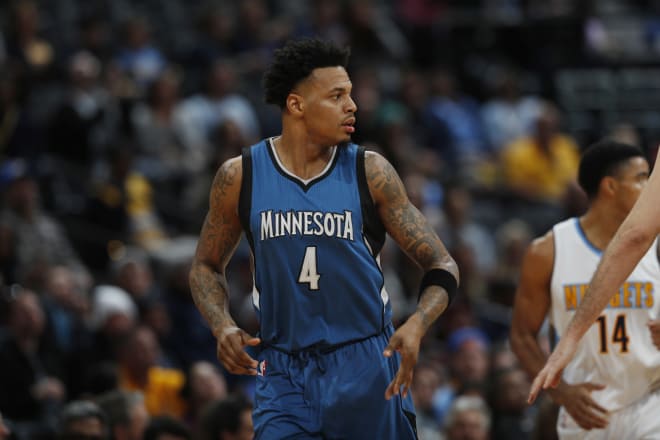 The recruitment: A native of Kansas City who played his last two years of high school in North Carolina, the initial plan for Rush was to go directly to the NBA out of high school and he even competed in the 2005 Draft Combine. Unable to get a first-round promise, Rush decided to look into enrolling in college during the summer after his senior season and Illinois, Indiana and Kansas emerged as the leading candidates. Rush didn't even take his official visits until mid-August and, after committing to Kansas, didn't enroll until early September after being cleared by the NCAA.
The result: Rush is arguably the single most important recruit of Bill Self's tenure at Kansas. He led the Jayhawks in scoring all three years and had his jersey retired last winter. Rush was the Jayhawks' best player on their 2008 national title team after withdrawing from the NBA Draft a second time in the summer of 2007. Drafted No. 13 overall in 2008, Rush just completed his ninth season in the NBA.

The recruitment: The top player in his class, Wall initially appeared destined to end up at Memphis to play for John Calipari. However, when Calipari left for Kentucky things looked to open up a little bit as programs like Florida, Duke and especially Miami heated things up. Ultimately, though, it was Wall's relationship with Calipari that won out with him picking the Wildcats on the last day of the spring signing period.
The result: Along with five-star recruits DeMarcus Cousins and Eric Bledsoe, Wall helped lead Kentucky to the Elite Eight during Calipari's first year in Lexington. He was a first team All-American and the SEC Player of the Year before going No. 1 overall in the 2010 NBA Draft. Wall is now a four-time All-Star and one of the best point guards in the NBA.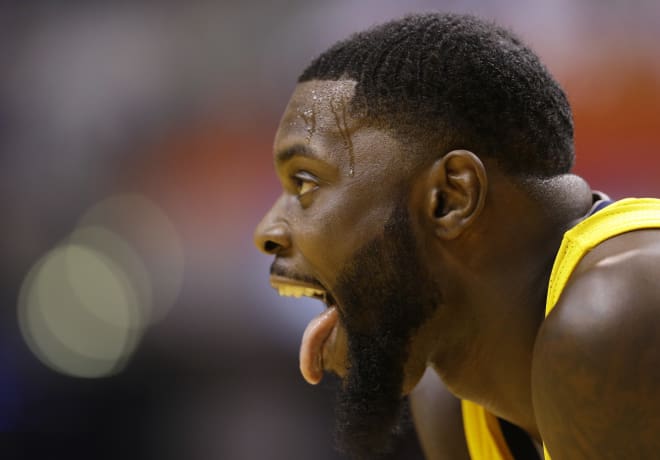 The recruitment: The recruitment of "Born Ready" was an interesting one to say the least. Though he was a big-time talent, off the court question marks - including a sexual assault charge - scared off many programs. While he appeared destined to end up at Kansas at one point, he lost his spot in Lawrence when the Jayhawks landed Xavier Henry. Several other programs made behind the scenes moves to distance themselves from Stephenson and he canceled multiple scheduled announcements before he ended up signing a financial aid agreement with Cincinnati in late June after his senior year.
The result: Stephenson played one season at Cincinnati where he earned Big East Rookie of the Year honors and helped lead the Bearcats to the NIT. Stephenson was a second round draft pick in 2010 and just completed his eighth season in the NBA.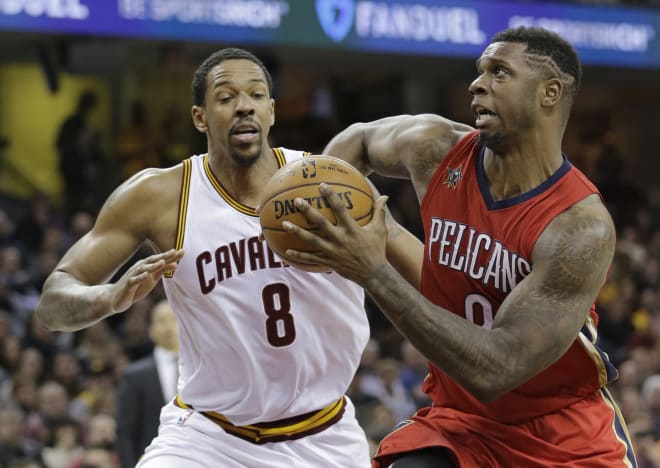 The recruitment: During a teary-eyed announcement, Jones announced that he would join teammate Terrence Ross at Washington. Depending on who you believe, either Calipari contacted Jones before he had even left his own announcement and talked him into reconsidering or it was Jones who contacted Calipari expressing that he wasn't sure of his decision. Bottom line, within three weeks Jones had reversed course and signed with Calipari and the Wildcats.
The result: Jones played two seasons in Lexington and was a key player on Calipari's national title winning team in 2012. He was taken 18th overall in the 2012 NBA Draft and just completed his fifth season in the league.
The recruitment: Technically, Swanigan first ended his recruitment in late April of his senior season when he somewhat surprisingly chose Michigan State after word had circulated that he had indicated to those recruiting him he would pick California. That commitment was short lived, though, and Swanigan opened things back up just over a week later. After a few weeks of hand wringing, Swanigan ended up going with home state Purdue.
The result: Currently deciding whether or not to remain in the 2017 NBA Draft, Swanigan has had two outstanding seasons at Purdue. He made the All-Big Ten freshman team in his first year and as a sophomore, Swanigan was named the Big Ten Player of the Year and made first team All-American. If he returns to Purdue for his junior season, he'll be among the favorites for National Player of the Year and the Boilermakers could have a potential Final Four team.