Bossi's Best: Rivals150 seniors who could excel on football field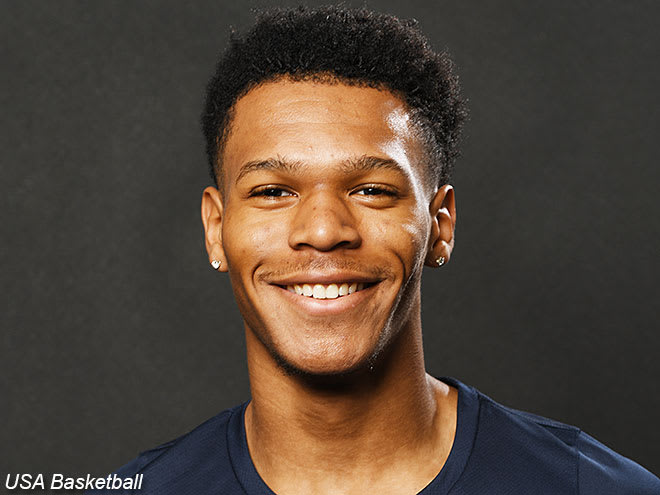 Each year, we see more and more basketball players turning in their high tops for cleats and finding success on the football field at the conclusion of their hoops career. As we do each year on Signing Day, we take a look at 10 members of the Rivals150 that could make the transition to football like former four-star power forward Rico Gathers -- now a Dallas Cowboy -- has done.
RELATED: National Signing Day Blog

Position: Quarterback

Why he would excel: A commanding presence on the floor with confidence and the ability to lead, Duval seems like the guy who could easily be a high-level quarterback. He has great vision, would be impossible to contain with his quickness and ability to change directions and he's a big-time competitor.

Position: Athlete

Why he would excel: Sexton is an extreme competitor who plays with the type of edge that would make him a natural on the football field. It's easy to imagine him returning kicks, playing receiver and even playing some quarterback in an effort to utilize his athleticism in as many ways as possible.

Position: Linebacker

Why he would excel: There aren't many more physical players in high school basketball than Trent. He lives for physicality, loves to talk trash and looks to have the mentality that would make him a lunatic on the football field. Maybe most importantly, he's a strong kid who could easily pack on the muscle needed to make the transition.

Position: Wide receiver

Why he would excel: Perhaps this is a bit of a cheat because Walker was a big-time wide receiver recruit before deciding to play hoops full time. He had offers from Clemson, Ole Miss, Florida, Miami and others for football because of his size, toughness and hands.

Position: Safety

Why he would excel: One of the more physical guards in high school basketball, Scruggs fits the profile of a big, rangy safety who could cover ground and lay the wood. It would be easy to see him creeping to the line and providing run support because of his size.

Position: Tight end

Why he would excel: If you saw Riley walking down the street, didn't know him, and had to guess what sport he excelled in, you would most likely pick football. Riley looks like a full grown man and has all of the size, strength and toughness to make a big-time tight end. On top of all of that, he's got way-above-average hands.

Position: Running back/kick returner

Why he would excel: Low to the ground, tough and quick, Lykes is the type of guy who could be a Darren Sproles type do-it-all back. He changes directions quickly, backs down from no opponent and is incredibly physical given his stature.

Position: Lineman

Why he would excel: First of all, Tillman has the frame to carry the weight he would need to play along the offensive line. He's got strong hands and he's relatively light on his feet and pretty nimble in tight spaces.

Position: Lineman

Why he would excel: Another big guy, Wesson already has the type of size that you see in the trenches of college football. Like Tillman he is another who can be surprisingly nimble in tight spaces given his size.

Position: Cornerback/kick returner

Why he would excel: Roberts is another tough-minded kid who loves physical contact and is athletically gifted. He's got tremendous endline speed, changes directions quickly and has the type of belief in self that any top cornerback has to have. With his explosiveness, it's easy to envision him finding and hitting holes quickly as a return man.