Bossi's Best: Projected NBA first-rounders who have been surprises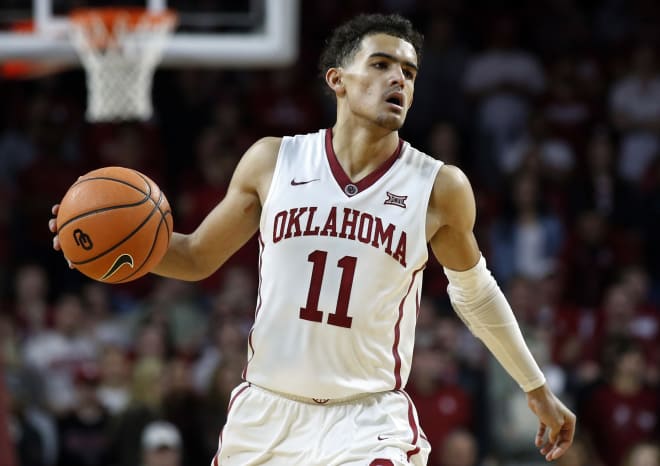 1. TRAE YOUNG 
I'm sure most of you are reading this and asking: "What's so surprising about Trae Young being projected to go in the first round?" It's a fair question after his monster freshman season at Oklahoma. On top of that, at Rivals.com we were the first to evaluate Young (in November of his freshman year), and rank Young. At the end, we ranked him the highest of the national services.
He's a big surprise to me because he's ahead of schedule - I would have thought he would need at least two years in school - and because nobody could have predicted he would improve so quickly and put up such huge numbers as a freshman. I know there are still many who are skeptical of Young because of his relatively slight build and a finish to his freshman season that wasn't as strong as his start. Not me. There's no skepticism here. He's going to have a long and productive NBA career, thanks to his skill level.

2. MIKAL BRIDGES 
I remember being tipped off about Bridges by Norm Eavenson – one of the most experienced and respected talent evaluators on the East Coast – all the way back in early 2012. When I followed up and got some film, I found a super skinny and somewhat awkward kid who had some size (6-foot-6 or so) and a nice-looking jump shot. We ranked him early, but the fear over his lack of strength always kept him in the range of the top 100.
I don't think that it's all that surprising that a player ranked in the top 100 coming out of high school would end up being picked in the NBA Draft. But the list of accomplishments that Bridges put together along the way at Villanova is quite impressive - and I don't think anybody who saw him six years ago could say they thought he was going to be a lottery pick.
3. JACOB EVANS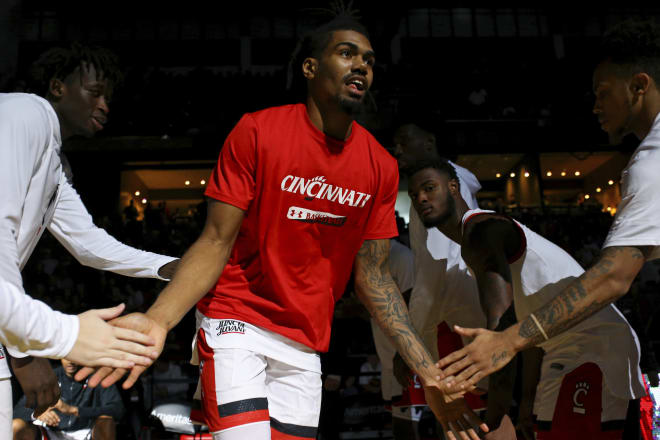 I wasn't able to watch Evans play until after his junior season. My first exposure to him was at the 2014 Pangos All-American Camp and I was immediately attracted to the way he approached things in an up-and-down/me-first type of camp setting: "During Friday night's mostly wild and out-of-control play, Evans' skill-based game, basketball IQ and ability to use his body to create space and finish with either hand were impressive."
Again, like Bridges above, I saw Evans as a really solid player and he had a strong, but not out-of-control recruitment before ending up at Cincinnati. His steady play and gradual improvement have put him in a position to be rewarded on draft night, and while him developing into a potential first-round NBA Draft pick isn't exactly shocking, it's certainly better than could have been expected based on his high school ranking.
4. SHAI GILGEOUS-ALEXANDER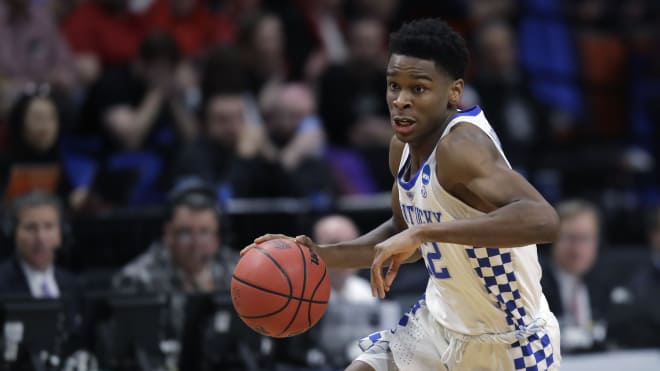 Like Young, Gilgeous-Alexander is somebody that I fully expected to see play in the NBA some day. I also thought he would be a good producer at Kentucky, but never expected him to be so good, so fast - and that's why he ranked just outside of our five-star realm last year.
SGA didn't even begin his freshman year as a starter at Kentucky. But he sure as heck closed strong. Looking back, a few things stand out to me as missing in the high school equation. For one, we never got to see him as much as other kids. Not only was he from Canada, but he didn't play much on the grassroots circuit and his high school was just starting to get on to the scene. When I did see him, I probably underrated his overall feel and skill a little bit. Lastly, he grew a lot over the last year, both physically and mentally.

People like to discount what John Calipari does in producing lottery picks, saying that everybody shows up at Kentucky NBA-ready, but that's not fair to say with Gilgeous-Alexander. Through his hard work and a good job by the Kentucky staff developing him, he is in a position to be a lottery pick.

5. ZHAIRE SMITH 
There's no beating around the bush with Smith, who is as surprising a one-and-done prospect as I have seen in nearly 20 years in this business.
Seriously, we are talking about a kid who barely made a Nike EYBL team the summer before his senior year of high school who basically played as a 6-foot-3 power forward and center on the high school level.
I remember seeing him as a senior and being taken by his athleticism, but without seeing him play away from the rim, I just thought of him as a really tough and athletic kid who could possibly develop into a decent role player at Texas Tech. I can't imagine Chris Beard or anybody in Lubbock had higher expectations than that when they signed him last spring. But here we are, and after a dynamite freshman season Smith is among the most intriguing players in the draft, thanks to his athleticism and a rapid, unexpected ascension to first-round status.
6. KHYRI THOMAS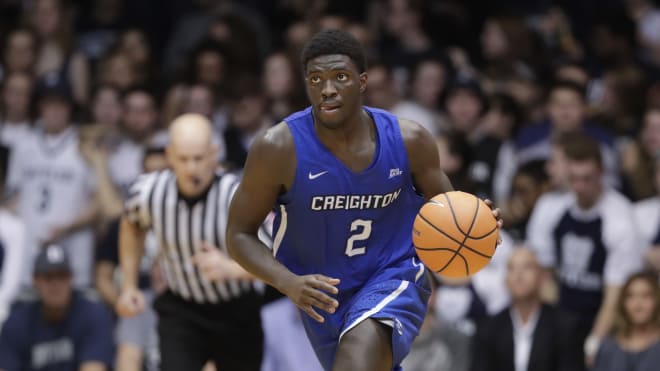 I first learned about Thomas from a Creighton assistant who told me there was a kid in Omaha that played with great energy who was rough around the edges but had a chance to be a good player. For whatever reason, I never really got a good look at him in summer ball, and didn't get to see him for a true evaluation until November of his prep school year.
When I finally did see him, I was struck by how intensely competitive he was and how terrific he was on the defensive side of the ball. But he wasn't the biggest guy at about 6-foot-3, and his jumper was a huge question mark. As it turns out, Thomas didn't even commit to Creighton for a few months, but thanks to steady development in his hometown – and continued defensive excellence – he's put himself in position to be drafted.
7. DE'ANTHONY MELTON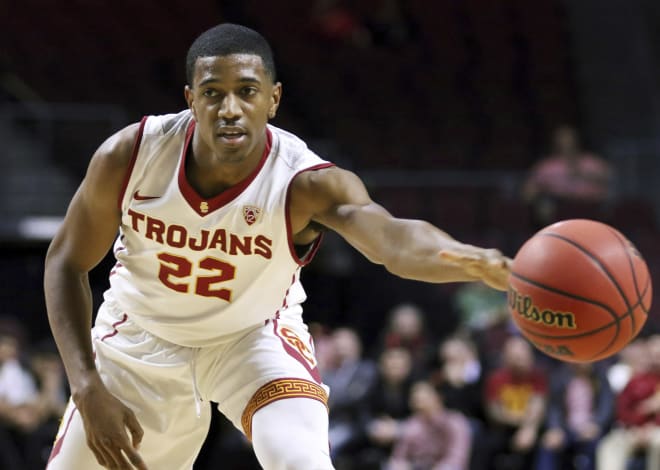 The first time I saw Melton was at a May 2015 Nike EYBL event in Houston. He was playing with a deep California Supreme team and his defensive effort and intensity was off the charts. In fact, I made sure to include him in my event recap. "Plain and simple, Melton is a nasty on-the-ball defender who can also go to work in transition."
Looking back, I nailed that evaluation. Also looking back, I felt that it was a smart move to rank him as a four-star prospect, and I had expectations he would be an All-Pac 12 level defender at USC. In retrospect, as much as I valued his defensive ability, I overlooked some of his feel on offense and never really thought of him as a point guard prospect.
Given that he didn't even play his sophomore season (due to USC's decision to suspend him over a friend of the family being alleged to have taken money from an agent), that he's being considered as a first-rounder just three years after I first saw him is remarkable.