Bossi's Best: Top 10 candidates for 2017-2018 All-America
Now that college programs across the country have started practicing, it's time to look at the top players. In today's edition of Bossi's Best, national basketball analyst Eric Bossi discusses his preseason All-America Team and how schools will replace them down the road.
MORE: Twitter Tuesday mailbag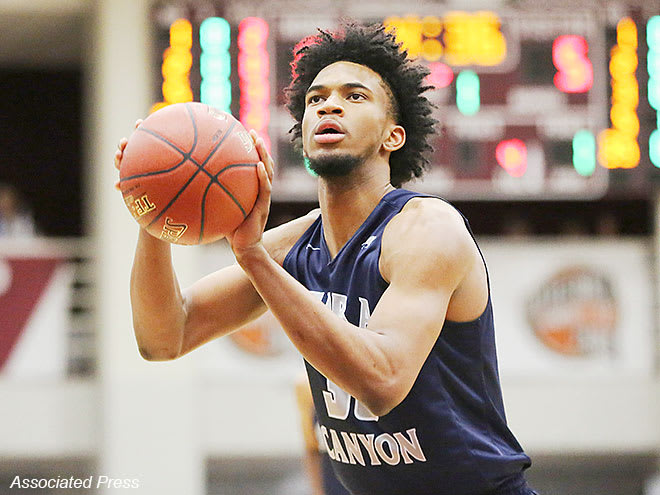 Recruitment: Formerly the No. 1 player in the class of 2018, Bagley III enrolled a year early, picking Duke over USC and Arizona.
What to expect this year: You never quite know what to expect from somebody who is showing up a year earlier than expected, but Bagley is a ridiculous athlete with great hands. At a minimum he should be a big-time rebounder, and his activity around the rim should open things up for Duke's shooters.
How to replace him?: Duke has commitments from five-star wing Cameron Reddish and five-star point guard Tre Jones, but it doesn't currently have a viable candidate to replace Bagley should he leave for the NBA as expected. Perhaps former five-star Marques Bolden has a big season during year three in Durham.
Recruitment: Berry considered home-state Florida, Florida State and Miami, but UNC was always the favorite, and he committed immediately after his official visit as a junior in high school.
What to expect this year: The most important returner from the Tar Heels' 2017 National Championship team, Berry should compete for National Player of the Year. He's a seasoned scorer and setup man with toughness and big-game experience.
How to replace him?: Already on campus is former five-star point guard Jalek Felton, and the Heels have landed four-star prospects Coby White and Rechon Black, who can both play point guard.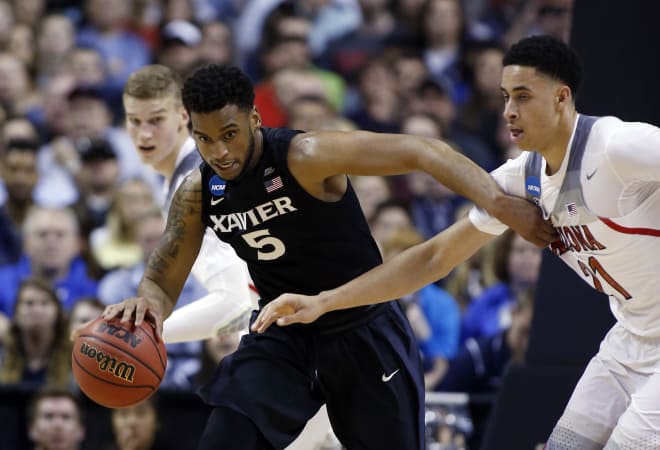 Recruitment: Bluiett was initially set to follow his high school coach Ed Schilling (who is now at Indiana) to UCLA. However, he backed off his Bruins commitment before ending up at Xavier.
What to expect this year: Blueitt will be one of the country's leading scorers and should eclipse 2,000 career points at Xavier. A big, physical wing scorer, he could carry Xavier.
How to replace him?: Most likely, current freshman and former four-star Naji Marshall is the guy to step up. However, Xavier badly wants top-55 senior Talen Horton-Tucker and has had him on campus for an official visit.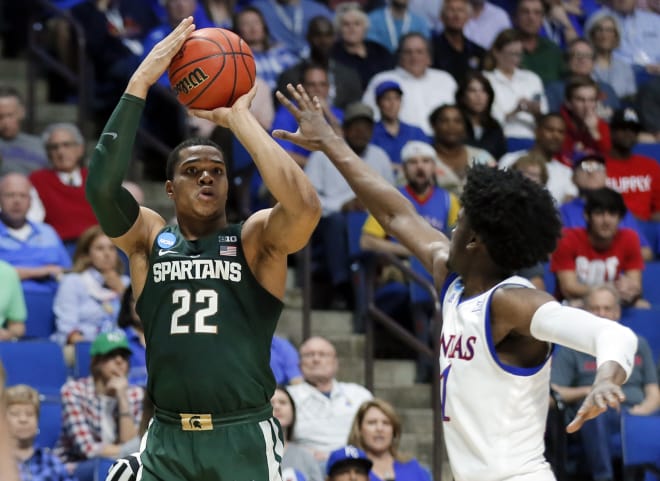 Recruitment: For a while, many assumed that Bridges would end up at Kentucky. However, in the last month or two before he committed, Tom Izzo and his staff made a big run and got Bridges to come home for college.
What to expect this year: A surprise returner for his sophomore season, Bridges should be the best player on what could be the best team in the country. He's part of a potentially special sophomore class in East Lansing.
How to replace him?: Replacing Bridges won't be easy, and it's not reasonable to expect that kind of contribution from a freshman. However, four-star Aaron Henry has the same rugged mentality, and four-star Gabe Brown has big upside as he adds strength.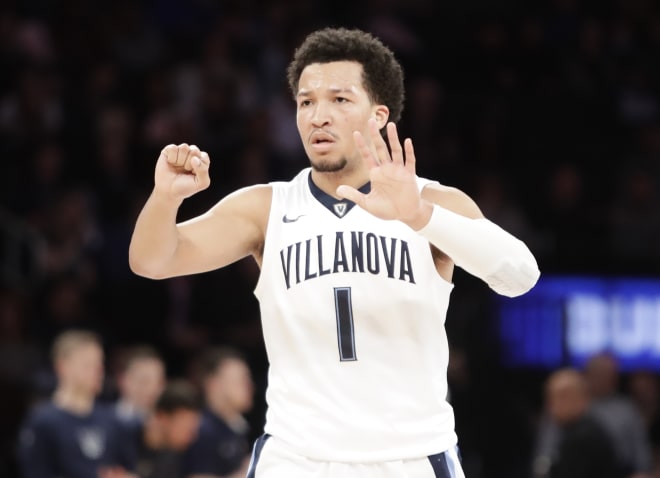 Recruitment: Early in his recruitment, the word was that Brunson would end up at his father Rick Brunson's alma mater, Temple, with his dad as an assistant coach. When that didn't happen, it turned into a battle between Villanova and Illinois.
What to expect this year: The Wildcats should be Brunson's team as a junior, and he's a very efficient scorer. It wouldn't be a surprise to see him average 20 points and five assists a game while continuing his dangerous jump shooting.
How to replace him? The Wildcats have struggled to find a replacement equal to Brunson, missing on a few high-profile targets. Freshman Collin Gillespie has earned good reviews, and they were in mix for top-50 combo guard David Duke, who just canceled his visit for this weekend. Of course, Brunson could make Jay Wright's day by coming back for his senior season. Otherwise, it may be until 2019 before 'Nova finds Brunson's replacement.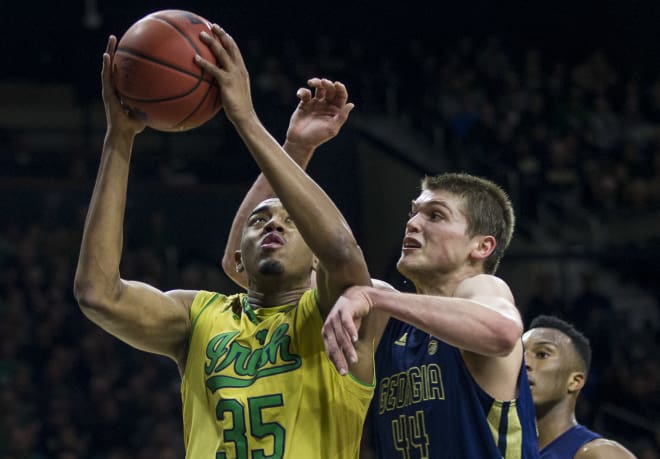 Recruitment: Many high-major coaches and evaluators struggled to wrap their heads around Colson's unorthodox but effective interior game. Notre Dame ended up beating out Florida State for his services.
What to expect this year: Colson was a double-double guy as a junior, and that should continue as a senior. Also look for continued expansion of his faceup game after he shot more than 43 percent from three as a junior.
How to replace him?: The Irish have finished their 2018 recruiting and have a class that currently ranks No. 5 nationally. Nobody is similar to Colson's undersized and skilled inside dominance, but four-star Nate Laszewski is a highly regarded stretch four man who could eventually replace some of what Colson does.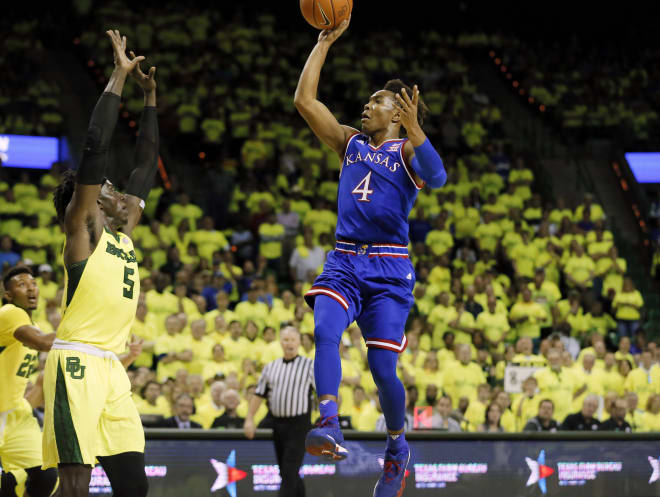 Recruitment: Graham originally signed with Appalachian State before heading to prep school to wait out a release from his scholarship. He ended up picking the Jayhawks over hometown NC State and Virginia.
What to expect this year: The idea is that Graham will slide over from the two to replace departed point guard and All-American Frank Mason. Graham is a battle-tested shooter with size for a point.
How to replace him? Kansas already has California transfer Charlie Moore waiting in the wings, but it has been after some high-profile guards in 2018. Five-stars Devon Dotson and Quentin Grimes remain the best options to replace Graham.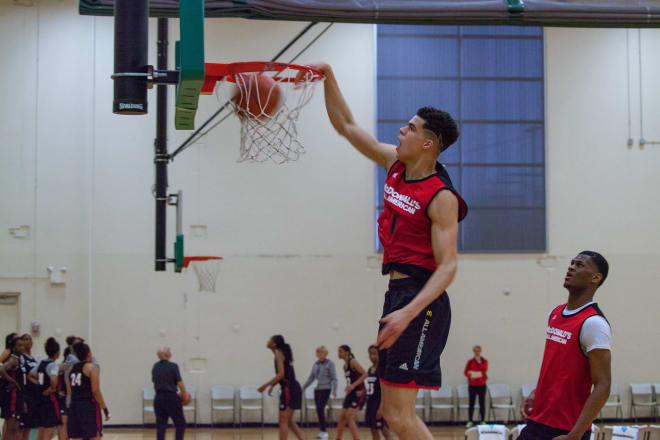 Recruitment: The top player in the class of 2017, Porter initially committed to Washington where his father was an assistant. When Lorenzo Romar lost his job and Porter Sr. joined Cuonzo Martin at Missouri, Porter and five-star brother, Jontay Porter followed suit.
What to expect this year: After three straight seasons with 20-plus losses, Missouri is hoping for a huge improvement, and much of that hope is pinned on Porter. He's big, he's athletic and he's incredibly polished as a scorer. Will he put up Kevin Durant- or Michael Beasley-type freshman numbers? That may be tough, but he's likely going to go large.
How to replace him? You don't exactly replace a talent such as Porter Jr. But three-star JC wing K.J. Santos and St. Louis-area wings Javon Pickett and Torrance Watson are already in. The Tigers are hoping they can get another St. Louis prospect in four-star wing Jericole Hellems to help fill the void.

Recruitment: Trier was a tough read throughout his junior year. Arizona got him on campus right before the start of his senior season and closed him out before Washington, Oklahoma and others could ever make a full pitch.
What to expect this year: After serving a suspension to begin his sophomore season, Trier put up huge numbers. Arizona is loaded and welcomes potential All-American big man DeAndre Ayton into the lineup, but Trier should be its go-to scorer.
How to replace him? Part of the plan will be for former top-50 prospect Brandon Randolph to step up if Trier goes pro after this season. If not Randolph, then there is a question, as the Wildcats don't currently have any great options in 2018 to replace Trier.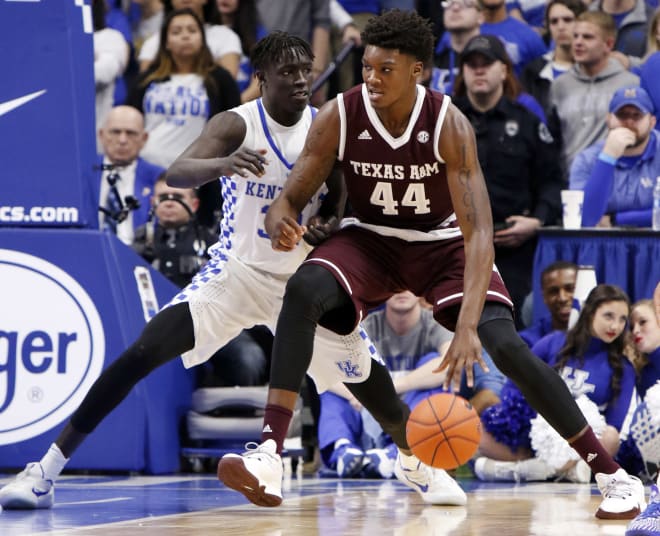 Recruitment: A quiet kid from Louisiana, Williams was still relatively unknown when he picked Texas A&M over his only other high-major offer, Baylor, during the summer prior to his senior season.
What to expect this year: A surprise returner for his sophomore season, Williams should be the man on very talented team in College Station. A double-double and run at SEC player of the year should be in the cards.
How to replace him?: Williams is a freak athlete with shooting touch. He's a potential top-five draft pick, so replacing him right away isn't really feasible. However, the Aggies are doing well with four-star Josh LeBlanc and Rivals150 big man Reggie Chaney.