Bossi's Best: A look at four-star, one-and-done players in the NBA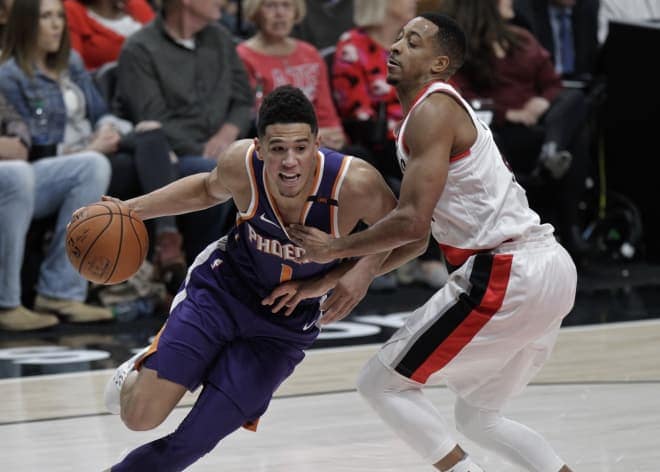 During the summer of 2005, the NBA and its players agreed on a new collective bargaining agreement that put in place new rules for draft eligibility - and changed college basketball. The new rules required players from the United States to be one year removed from high school graduation and that they reach a minimum age of 19 during the year they are drafted.
This move essentially eliminated the preps-to-pro trend that began with Kevin Garnett in 1995 and ushered in college basketball's current era of the one-and-done.
Since the first class impacted by the ruling became NBA Draft-eligible in 2007, a total of 110 players that played their high school ball in the U.S. have been taken after one year of college. Of those, 97 have been taken in the first round of the NBA Draft, most of whom were five-stars in high schools.
But a handful of four-stars beat the odds and became first-round draft picks during the one-and-done era.
In today's Bossi's Best – as chatter has started surrounding an elimination of the one-and-done rule – national basketball analyst Eric Bossi looks at 10 of those players that accomplished the rare feat of going from four-star to one-and-done.
Recruitment: A bit of a late bloomer, McLemore said during his junior season that Kansas was his favorite. However, some close to him favored Missouri. It took some time, but Kansas eventually won out.

Draft position: No. 7 overall by Sacramento in the 2013 NBA Draft.

Bossi's take: McLemore actually redshirted for a season because of academics (which could make him a two-and-done in some books), but he only played one year in college. I remember going to see him his junior year and I couldn't believe that he didn't have a huge reputation. He was athletic, he could shoot from deep and he had great size. He was part of a tremendous 2011 class in Missouri (though he played out of state as a senior after his high school closed down) that also included Bradley Beal and Otto Porter.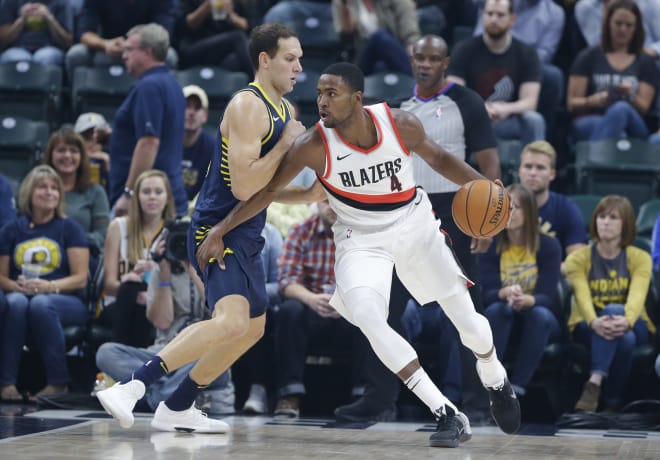 Recruitment: At the beginning of his senior year Harkless set visits to St. John's, Rutgers, Maryland and Oregon. However, Harkless was then-new St. John's head coach Steve Lavin's No. 1 target, and by the time he chose in late September of his senior year the Red Storm were the overwhelming choice to land his commitment.

Draft position: No. 15 overall by Philadelphia (traded to Orlando) in the 2012 Draft.

Bossi's take: Harkless was a guy who steadily grew on me throughout his high school career. I thought that his size on the wing would help him contribute immediately, and I loved his demeanor and how he never got too high or too low. I also thought that as the change was being made to small ball that he could play some as an undersized four because he had athleticism and rebounding. Where I underrated him was not realizing quite how competitive and how crafty a scorer he was.

Recruitment: Though he was from the Seattle area and Washington was a force recruiting locals under Lorenzo Romar, the Huskies never had much of a chance with LaVine. LaVine had family in Los Angeles and was a huge UCLA fan who ended things in June between his junior and senior seasons.

Draft position: No. 13 overall by Minnesota in the 2014 NBA Draft.

Bossi's take: LaVine skyrocketed up the rankings between his junior and senior seasons because of his scoring aptitude and wild athleticism. I was considering moving him to five-star status in the final 2013 rankings, but a rough run in the state tournament (he missed all 10 three-pointers he took in his final high school game) spooked me out of making the move. At UCLA, LaVine only started one game and averaged less than 10 points per game. His decision to enter the draft was roundly criticized by many but has since proven to be the correct one.

Recruitment: Michigan was involved for a time, but it came down to a battle between Missouri - where Booker's father, Melvin Booker, was an all-time great - and Kentucky. In the end, Booker broke Tigers' fans hearts by picking the blueblood Wildcats.

Draft position: No. 13 overall by Phoenix in the 2015 NBA Draft.

Bossi's take: This one is all on me. Booker should have been a five-star prospect, but after watching his lack of physicality against other top 2014 prospects at the McDonald's All-American game I decided he needed a few years of college and was better off as a high-end four-star. At Kentucky, Booker never started a single game, but proved to be a lights-out shooter with size. I'm still of the belief the Wildcats would have won John Calipari's second title and completed an undefeated season had Booker played more than 19 minutes during their loss to Wisconsin in the 2015 Final Four. Since leaving UK, Booker has emerged as one of the NBA's brightest young stars.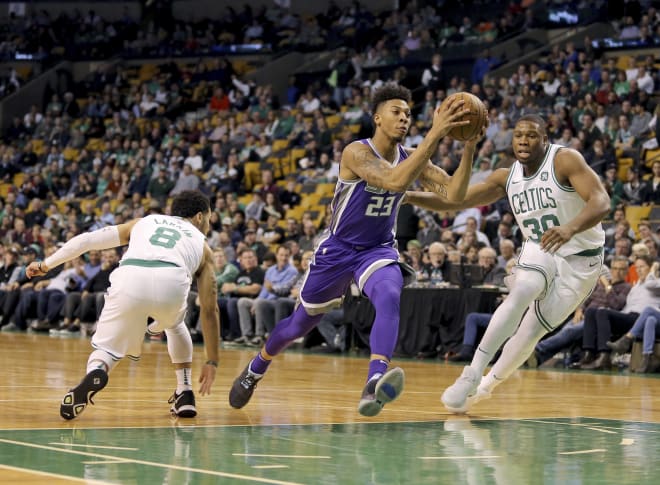 Recruitment: Richardson also considered others like Arizona, Connecticut, Indiana, Rutgers and Villanova but Syracuse was a heavy favorite for him and the Orange were able to lock him up during the first half of his junior season.

Draft position: No. 22 overall by Charlotte (traded to Sacramento) in 2016 NBA Draft.

Bossi's take: There wasn't any question in my mind that Richardson had the physical tools to be an NBA Draft pick. I just thought he would need a few years of seasoning in college to develop his ball-handling and shot selection. Richardson actually shot less than 40 percent from the field during his year at Syracuse, but some big games during the NCAA Tournament - most notably in an Elite Eight comeback against Virginia - propelled him into the first round. Now in his second year, Richardson has averaged 3.9 points per game in 32 appearances.

Recruitment: Beasley burst onto the scene late in his career and had a top eight prior to his senior year. He took unofficial visits to St. John's and Georgia, but the one and only official visit he made was to Florida State, where he committed hours after arriving for his visit.

Draft position: No. 19 overall by Denver in the 2016 NBA Draft.

Bossi's take: Beasley was a classic late bloomer who exploded during the spring and summer before his senior year because of his deep jump shooting and explosive athleticism. I wondered about his ability to consistently create off the dribble and overall skill during final rankings. Now in his second season in the NBA, Beasley has only averaged 8 minutes per game in 38 appearances.

Recruitment: Patton was pretty much a total unknown when he committed to Creighton after his junior year. There was worry about others, notably Kansas, swooping in during the summer before his senior season but he stayed loyal to his hometown school.

Draft position: No. 16 overall by Chicago (traded to Minnesota) in the 2017 NBA Draft.

Bossi's take: I remember seeing Patton for the first time while he was playing in Las Vegas the summer before his senior year. I was struck by his touch, size and overall potential, but he had a long way to go physically and in terms of experience. It wasn't a surprise to see him redshirt for a year at Creighton before getting drafted after just one season of play. He's yet to play a game while recovering from summertime surgery to repair a broken bone in his foot.

Recruitment: There wasn't much mystery about where Murray would end up when he decided in June of his junior year. He'd been to Washington several times and the Huskies were the heavy favorites to keep him home despite runs by programs like Gonzaga, Cal, Oregon and Arizona.

Draft position: No. 29 overall by San Antonio in 2016 NBA Draft.

Bossi's take: The first time I really thought Murray could end up a pro was at the 2014 Hoophall Classic. He didn't put up huge numbers, but I loved his activity, his playmaking, his defense and, most of all, his willingness to stick his nose in the thick of things and rebound. I worried about his jump shot and lack of strength, and it was a bit of a surprise to see him enter the draft after just one season at Washington. So far it's worked out, though, and he looks like a high ceiling, new age point guard in San Antonio.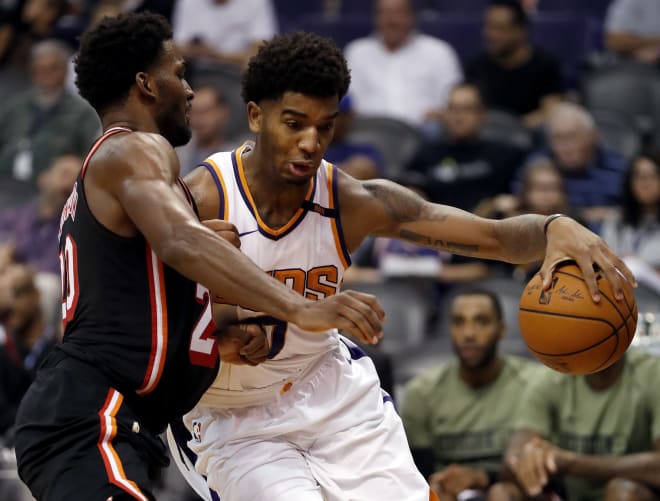 Recruitment: Most of the West Coast was in early on Chriss, but Washington was well ahead of the curve. They got him on campus during January of his junior season and secured an early commitment.

Draft position: No. 8 overall by Sacramento (traded to Phoenix) in the 2016 NBA Draft.

Bossi's take: Chriss' rapid ascension to a lottery pick still astounds me. He was a freaky athlete, played above the rim and could run for days. However, he struggled with physical play, settled for jumpers too much and most notably was a fouling machine. I thought he had huge upside, but he exceeded expectations as a freshman and was wise to jump to the draft after one season. He turned 20 in July.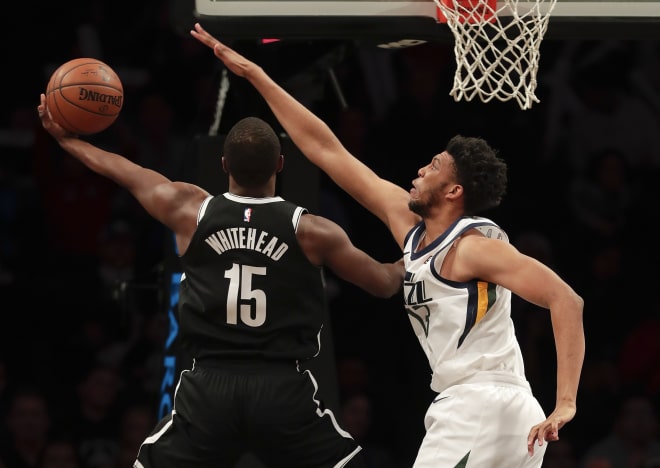 Recruitment: Early in the summer before his senior season there was some thought that Bradley was close to committing to home state Florida despite his known affinity for North Carolina. However, despite a nice run from Kansas, Bradley ended up choosing the Tar Heels after taking his only official visit to Chapel Hill.

Draft position: No. 28 by Los Angeles Lakers (traded to Utah) in the 2017 NBA Draft.

Bossi's take: I liked Bradley a lot in high school. He was fundamentally sound and had great touch around the basket. He just missed five-star status because I thought he was more of a center than power forward and that he was slightly undersized (as a center) and a little too average athletically to make a big impact early at North Carolina or in the NBA. I was definitely surprised to see Bradley leave after one year despite being only eighth in minutes played on UNC's 2017 national championship team.