Bossi's Best: Coaches who identify under-the-radar talent
Not every program has the luxury of picking and choosing which players they want for their rosters. While looking to build or catch up to perennial conference leaders, many have to rely on talent evaluation and finding under the radar guys.
So, who are the best in the business at finding hidden/underrated talent and picking guys who exceed rankings?

ACC: TONY BENNETT, VIRGINA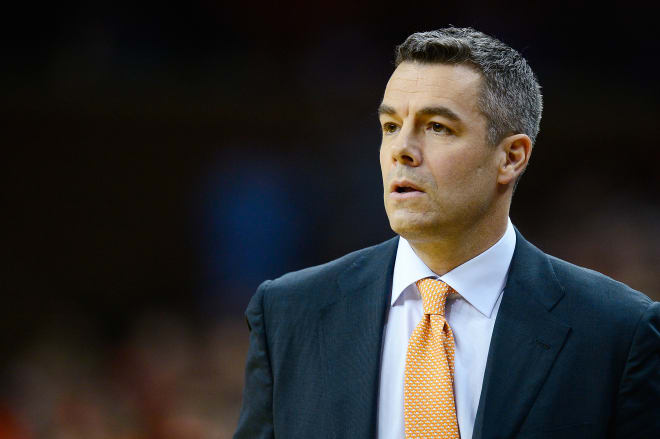 Now that Bennett has turned the Cavaliers into one of the top programs in the ACC, he and his Virginia staff have been able to get in on higher-rated high school prospects. Still, his track record for identifying prospects remains strong. Whether it is a Joe Harris who went from unheralded three-star out of Washington to the NBA, turning a bubble top-100 guy like Malcolm Brogdon into an All-ACC selection or taking a player like London Perrantes and having him exceed all expectations, Bennett has proven his ability to evaluate. From the class of 2016, skilled power forward Jay Huff looks like he could be the next feather in Bennett's evaluation cap.
BIG 12: LON KRUGER, OKLAHOMA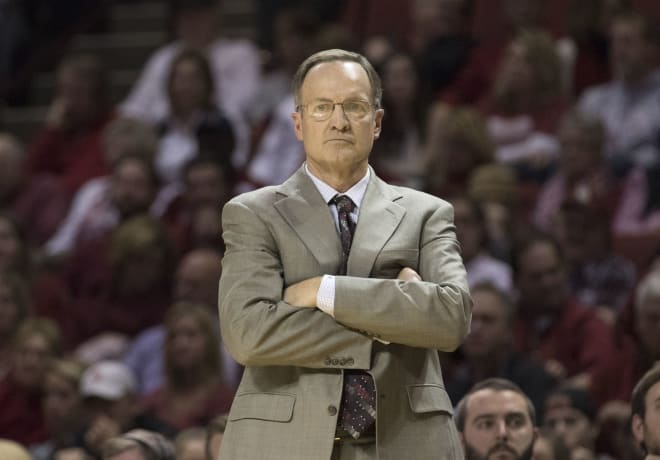 Given the way Kansas wins the Big 12 on a yearly basis, one could easily pick Bill Self for this topic and have a good argument. But Kansas also lands big-time talent consistently, so there's not as much pressure to hit on under-the-radar players. However, given the work Lon Kruger has done at Oklahoma, he's not a bad pick, either. Look at last season's Final Four team. Only Buddy Hield – ranked No. 86 nationally – had any national pop as a prospect. Isaiah Cousins and Jordan Woodard are guys that the Sooners evaluated correctly and then developed. It will be interesting to see how the Sooners absorb the losses of assistants Steven Henson (UT San Antonio) and Lew Hill (Texas Rio Grande Valley), who will be head coaches this season.

BIG EAST: JAY WRIGHT, VILLANOVA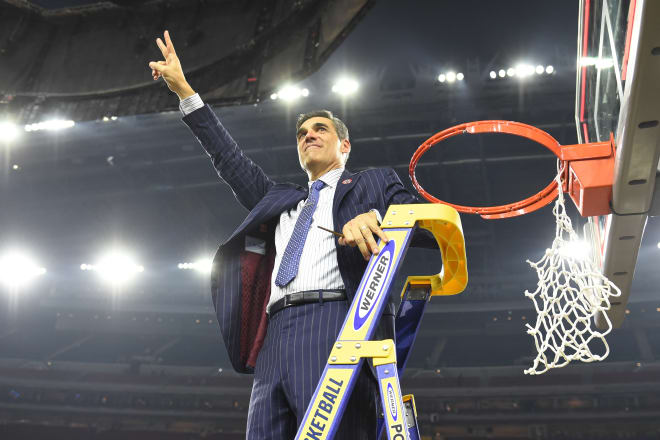 The defending national champions recruit very well and have landed more than their fair share of highly regarded prospects. However, in the new version of the Big East, it's hard to top Wright and his staff. They've always done a good job of identifying guys that fit their needs and get more out of them than people expect. Four-star prospects Josh Hart and Kris Jenkins being a little bit better than expected helped win Villanova a national title. That said, the development of past players that were non-ranked three-star recruits like Dante Cunningham and Darrun Hilliard into NBA players and the sustained success of the program are proof that Wright can do it with the heralded and less heralded prospects.
BIG TEN: JOHN BEILEN, MICHIGAN | TOM IZZO, MICHIGAN STATE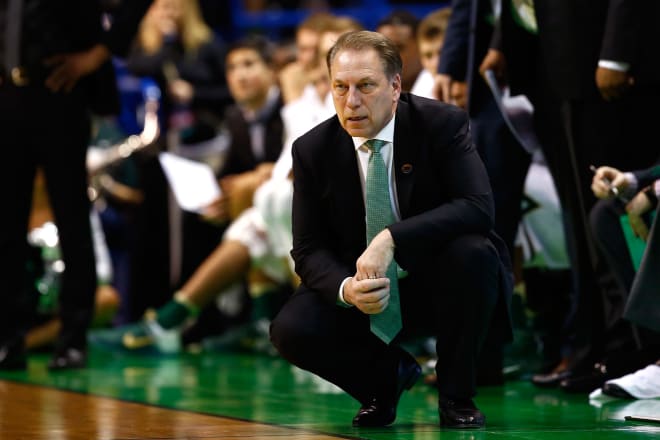 It is hard to pick just one coach for this list in the Big Ten, especially with evaluators and developers of talent like Tom Izzo at Michigan State and John Beilein at Michigan. During his Hall of Fame career, Izzo has landed several big-time prospects. But, he's also done a great job of finding guys who were somewhat under the radar and getting the most out of them while making his way to seven Final Fours. Current NBA All-Star Draymond Green has far outplayed his high school ranking. Denzel Valentine was a four-star success story and then there are three-stars like Maurice Ager, Travis Walton and Travis Trice who did more than expected. Over in Ann Arbor, Beilein was in trouble before he started to hit on a series of players that ended up better than most would have thought. Tim Hardaway Jr. was an unranked three-star and so was 2016 first-rounder Caris Levert, while Utah Jazz point guard Trey Burke barely made the Rivals150 (No. 142 overall). At Indiana, Tom Crean – who landed unheralded Dwyane Wade at Marquette – hit big with Victor Oladipo and looks like he may have struck again with sophomore wing O.G. Anunoby.

PAC-12: LARRY KRYSTKOWIAK, UTAH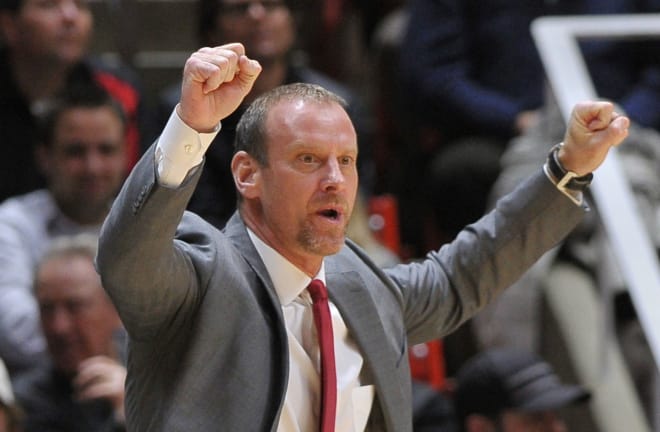 This was a really close call. Sean Miller hasn't needed to rely on off-the-radar guys for some time, but he hit big in his very first recruiting class with Derrick Williams and Solomon Hill. At Colorado, Tad Boyle and his staff have also done very well in evaluating talent, having identified guys like Andre Roberson and Spencer Dinwiddie during their tenure. However, we'll give a slight nod to Krystkowiak and the Utes for the job they are doing. He's not likely to play in the NBA, but point guard Brandon Taylor was a huge find out of the Los Angeles area and played a large role in making the Utes relevant again. They went to Austria to find 2016 lottery pick Jakob Poetl and Delon Wright was an unheralded junior college three-star guard before getting drafted in the 2015 first round after two years in Salt Lake City. Could former three-star forward Kyle Kuzma be their next success story?
SEC: ANDY KENNEDY, OLE MISS
In the SEC, John Calipari has never had to worry about finding under-the-radar recruits because he's been able to stack one elite prospect on top of another at Kentucky. The conference has also seen a lot of coaching turnover during the past few years and for that reason we will go with Kennedy here. Most would never guess that he's the longest-tenured coach in the SEC and that he's won 20 games in eight of 10 seasons while making postseason play seven times (two of them NCAA appearances). For the most part, Kennedy has recruited athleticism and toughness. and he's been willing to give guards like Chris Warren, Marshall Henderson and Stefan Moody the freedom to let shots fly.

OTHERS: MARK FEW, GONZAGA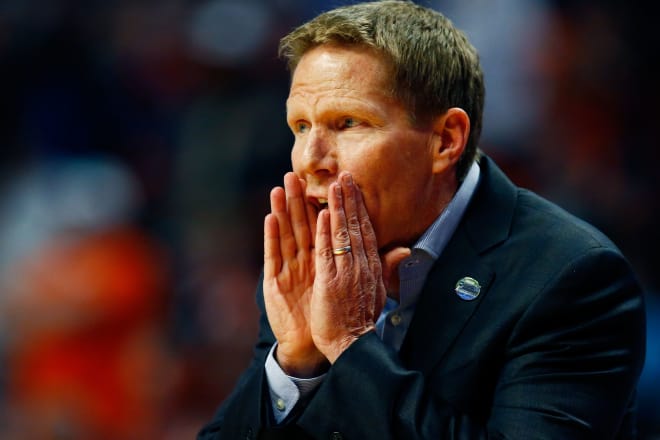 In each of the 17 years as the head coach at Gonzaga, Few has led the Zags to the NCAA Tournament. Much of it has to do with the incredible job he and his staff have done in searching near and far for talent. Of the 11 (counting 2016 lottery pick Domantas Sabonis) Zags to move on to the NBA during Few's tenure, only Robert Sacre and Austin Daye have been ranked in the Rivals150, and Daye was the only five-star. Few has found pros and productive players from Canada, France, Germany and Lithuania. His track record is pretty much impossible to argue with.