Big Ten could use more beef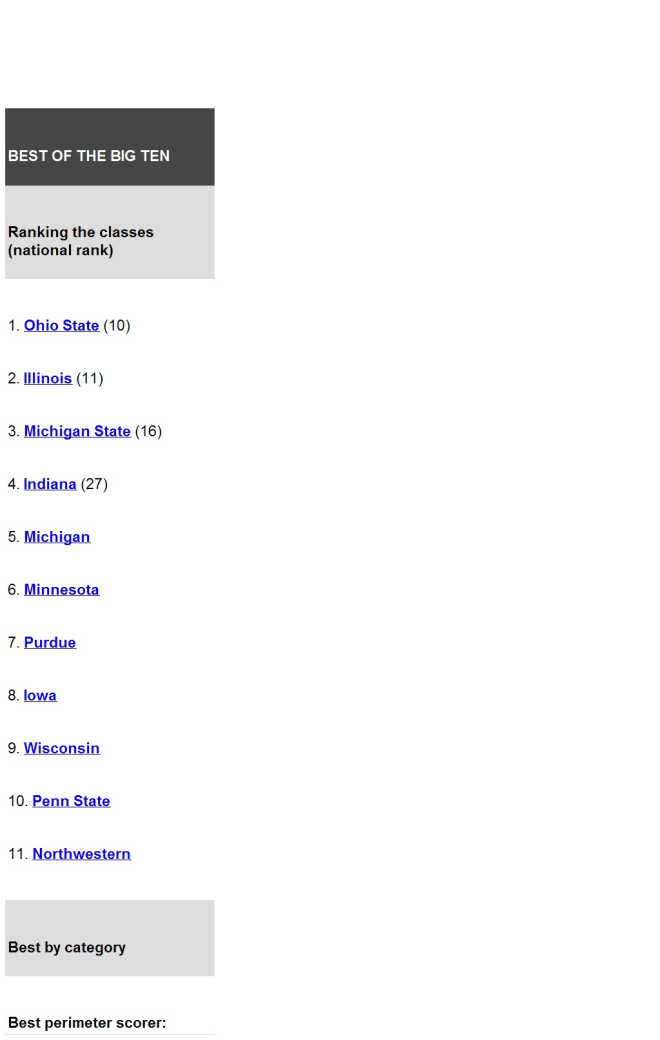 Best recruiting battle
The race for
Branden Dawson
was easily the most hard-fought recruiting battle within the conference. For the longest time it looked as if Purdue would emerge as the victor thanks to proximity and an early start in recruiting him.
Marquette
came in from the Big East to muddy things up a bit before
Tom Izzo
and Michigan State sold Dawson on their tradition.
While it wasn't an inter-conference recruiting battle, the single most important recruiting victory was scored by Indiana when they secured
Cody Zeller
over a stiff challenge from North Carolina and Butler.
Where's the beef?
Outside of Zeller, who should arrive at Indiana as a polished low-post scorer, there doesn't appear to be many college-ready big men headed to the Big Ten. Illinois signee
Mike Shaw
is probably the next closest to being ready but he fancies himself more of a perimeter guy than a low post scorer. Ohio State's
Amir Williams
and Illinois'
Nnanna Egwu
are both shot-blockers who can run the floor, but they each need to add muscle and are still raw on the offensive side
[rl]