Big 12 Classic: Top 50 Dain Dainja discusses recruitment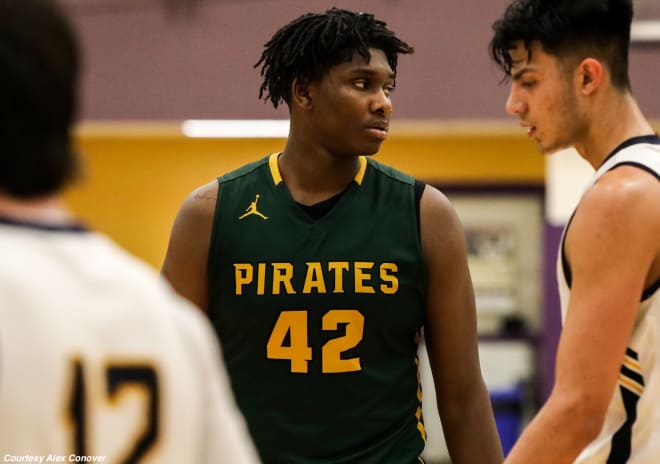 ST. PAUL, Minn. -- One of the biggest matchup problems in the class of 2020, Dain Dainja is a big man for positionless basketball.
The junior post at Brooklyn Park (Minn.) Park Center handles the ball, passes the ball like a guard, shoots with range and can bang in the post. His game has earned offers from Baylor, Florida, Illinois, Iowa, Iowa State, Kansas State, Marquette, Northwestern, Georgetown, Tennessee and West Virginia among others.
He's not satisfied and still wants to improve.
"I'm working on getting more speed and getting my athleticism up," Daija told Rivals.com. "Making good decisions, better decisions and keeping a high motor. You know when things aren't going my way just keeping a high motor.
"Being able to handle the ball, get my teammates involved and I'm kind of strong. I can go down and seal my man."
MORE: Big 12 Classic

IN HIS OWN WORDS
Dainja has taken unofficial visits to Baylor, Illinois, Minnesota and Northwestern and discussed each program.
Baylor: "Baylor's coaching staff, that's the main thing I like about them. Coach (Scott) Drew is a real good coach and the assistants they keep in contact with me. When I went down there it felt real good being down there. I was able to play with some of the guys, I got some real good experience and I got a lot of good advice."
Illinois: "I think they have a great program. Especially what I saw when I watched their practice. One thing I love about the practice is that they practice very quick but they go hard and get after it. That's one of the things I really liked."
Minnesota: "They want me to stay home of course and I've been to Minnesota like four or five times and watched a couple of practices. They want me to see how I would fit in because they think I would fit in really well with them."
Northwestern: "That is my hometown, so that's cool. Their campus is very nice. When I went down there they were making everything new and I was one of the first to be able to go inside and see what they are making. They have a new practice facility and new weight room facility."
RIVALS REACTION, WHAT'S NEXT?
Watching Dainja over the weekend, he's definitely a player who is worthy of the scholarship offers and lofty national ranking he has earned. He can play the four or the five and is a truly unique player in the junior class. After speaking with him, though, it's pretty clear that he's still pretty open in the recruiting process and that it would be hard to peg an early leader for him.
Dainja hasn't yet scheduled any visits for the winter, but if he does Florida, Georgetown, Iowa and West Virginia are some programs he mentioned interest in seeing.
As for a decision, though, it won't be for a while.
"I'm not sure yet," said Dainja of his decision timeline. "Maybe sometime next year after AAU season or during my senior season. I'm in no hurry."