Bamba a candidate for No. 1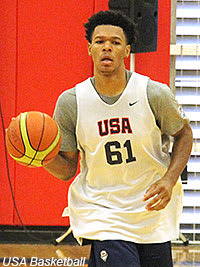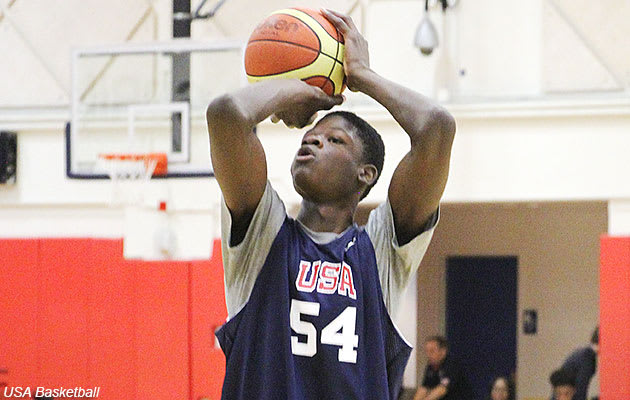 POTOMAC & HYATTSVILLE, Md. --
On the third and final day of the 2015 DC area trip, stops were made at the Bullis Holiday Classic and the National Hoops Festival. Could 2017 five-star big man
Mohamed Bamba
(above) be underrated and just how stacked is his team?
I was impressed by ...
Is it possible that near seven-foot tall junior
Mohamed Bamba
of the Westtown (Pa.) School is underrated at No. 5 in the class of 2017? That's the question I kept asking myself while watching him lead what is a pretty loaded team.
The question is one that has been weighing on my mind since I saw Bamba play in October at the USA Basketball Fall Developmental Camp. Watching him swat shots, rebound everything in site and dunk with impunity in the championship game of the Bullis Holiday Classic, I couldn't help but think that Bamba could ultimately contest for the top spot in the class.
Being courted by the likes of
Duke
,
Kentucky
,
Syracuse
,
Maryland
,
Connecticut
,
Indiana
and many more, Bamba is improving at a remarkable pace. Formerly just a long and athletic kid with "upside", he now has legitimate jump shooting ability to 15 feet, he passes well, his jump hook is coming along and he's becoming much more physically strong.
It certainly doesn't hurt that Bamba benefits from playing on a team blessed with size, talent and athleticism. Running the point is physically tough 6-foot-3, 195-pound senior
Jair Bolden
, who rarely makes mistakes. Surrounding him are fast rising junior wings
Najja Hunter
and
Brandon Randolph
, who are both in the 6-foot-6 range along with 2018 five-star wing
Cameron Reddish
, a top 10 prospect in his class who has grown to around 6-foot-7.
Already a three-star prospect, Hunter had himself a nice outing. An athletic driver, he surprised with some outside jump shooting and his overall aggression. New to Rivals.com, Randolph is a thin shooting guard with a pretty stroke. He's a rangy ball handler who looks really similar to
UNLV
's breakout sophomore Patrick McCaw. So far, Randolph has offers from VCU, Manhattan, George Washington and Hofstra but high major offers should be coming shortly with Maryland, St. Joseph's, Quinnipiac,
Oregon State
,
Virginia
,
Temple
and many more getting involved.
Though a bit passive by nature at times, Reddish continues to show huge upside. He looks a little bigger each time out, has a very clean looking jumper and he's developing into a high end athlete on top of everything else.
Not official, but Mo Bamba with roughly 17,000 blocked shots or disruptions after one half. 2017 wing Brandon Randolph impressive shooter.— Eric Bossi (@ebosshoops)
December 13, 2015
I was surprised by ...
A day after they won in a thrilling matchup of two teams stacked with talent, I was surprised by how out of sync Dallas (Texas) API looked in a loss to Ft. Washington (Md.) National Christian. Five-star point guard
Trevon Duval
had his best individual game since transferring to API with 28 points, seven rebounds and four assists, but his team never really looked into it as they trailed for the majority of the loss.
Of course, a huge reason for that was the spirited play of National Christian who was led by
Georgia Tech
signee
Christian Matthews
. A lean and athletic 6-foot-6 combo forward with a great motor, Matthews was very active around the rim and in transition while scoring 25 points and grabbing eight rebounds. He plays with great energy and if he can iron out his jumper and free throw shooting (just 6-17 from the free throw line) while putting on some weight, he can help Tech sooner than later.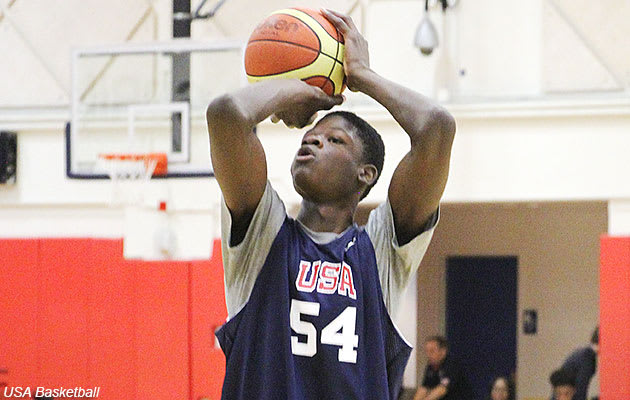 Not surprisingly,
WashingtonClick Other thoughts ...Here
to view this Link.-bound five-star shooting guard
Markelle FultzClick Other thoughts ...Here
to view this Link. looked like the top 15 player he is on Sunday. The more he takes the floor, the more he reminds of a young Brad Beal with his skilled scoring, feel for the pull-up jumper and athleticism around the rim in the open floor. He's playing a lot of point guard for DeMatha and his passing is quite notable.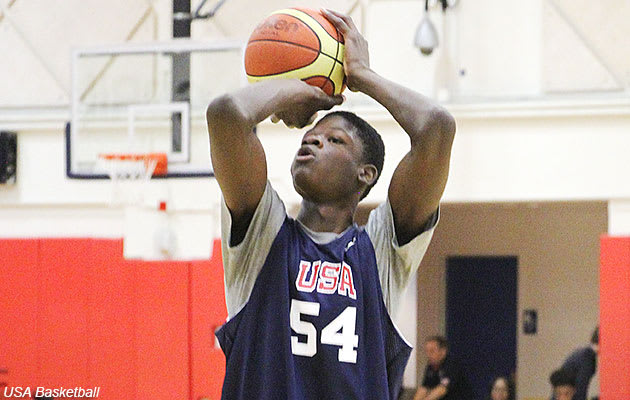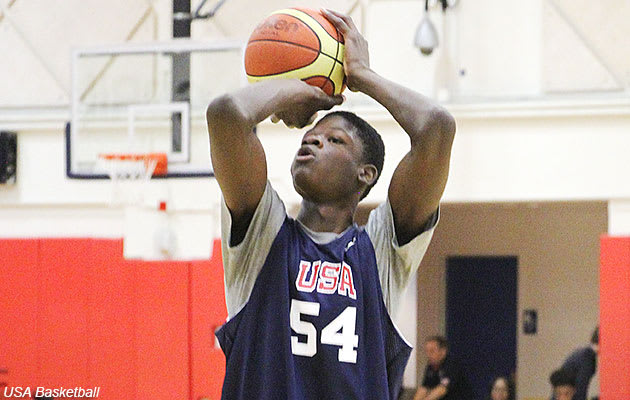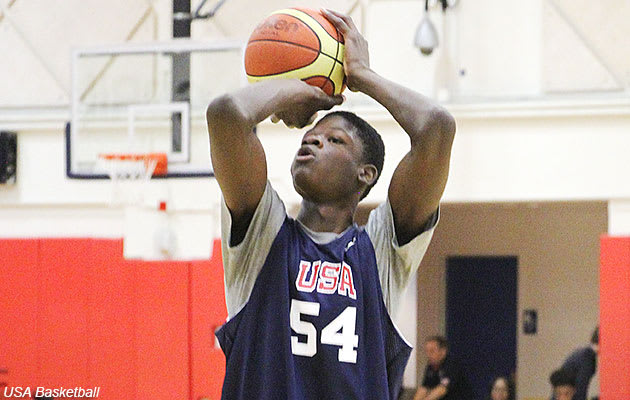 Earlier in the day, Stallings also watched Fairfax (Va.) Paul VI point guard
Aaron Thompson
. After seeing him again, Stallings extended an offer to the three-star point guard from the class of 2017.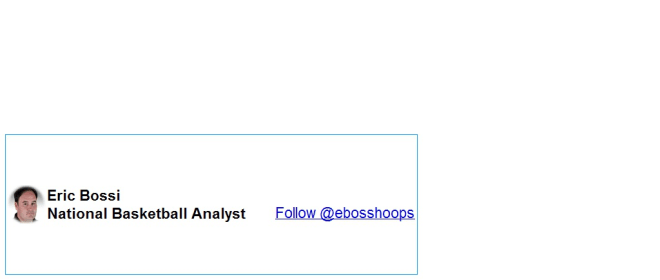 Click
Here
to view this Link.