Ask the experts: Looking toward Vegas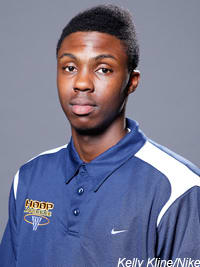 Rivals.com basketball recruiting analysts Jerry Meyer and Eric Bossi weigh in on four current topics.


Meyer:
I'm surprised at how many quality post players are in the 2012 class. Basketball seems to be more of a perimeter game where speed is more important than length. The 2012 class, however, is bucking that trend. The top of the rankings are loaded with post players. The four-star range has a bunch of good big men. And players such as
Adam Woodbury
,
Joel James
and
Robert Upshaw
have emerged here lately as high quality prospects.

What's the biggest mistake that a prospect can make in the spotlight this month?

Bossi: It's of the utmost importance to show a good attitude during the month of July. The fact is there are a few elite players that could afford to just about do anything or say anything and their talent would override their actions and allow them to find a spot. But, for the average kid, the one fighting for a scholarship, a great attitude is key. Coaches are trying to cut down the list of guys they are looking at and kids with poor body language, who don't give consistent effort and who bicker with teammates, coaches and refs are the first to get dismissed as prospects by college coaches. It's pretty simple, kids just need to play hard, play clean and act right on the floor and whatever is meant to happen from there will take care of itself.
Meyer: The biggest mistake is not competing. July is a great opportunity to go up against some of the top competition you can find. So not playing on the circuit, isn't a good sign. Even worse is if a prospect is on the court and isn't giving his best effort to help his team win. Laziness and selfishness will kill a prospect's value in the eyes of the coaches.

Who are you most looking forward to seeing in the second half of the period?

Bossi: It isn't necessarily any one player that I'm looking forward to seeing, but I'm definitely going to be targeting kids who play for adidas teams and teams from the West Coast while I'm in Las Vegas and Los Angeles. I've not seen most of the adidas teams as in-depth as I would like and it will be important to catch up with them. Also, I always feel as if I never see as many West Coast kids as I would like, so I really want to focus on them as much as possible. After that, I really want to find time to watch the 16 and 15U divisions as much as possible.
Meyer:
I've been very impressed with the top prospects in the 2013 class. One of those prospects,
Kuran Iverson
, hasn't had a lot of exposure this travel season. He is definitely at the top of my list of prospects I'm looking forward to scouting.

Is there a specific tournament in Las Vegas that stands above the rest?

Bossi: I don't know that any one stands above the rest. I've been to Vegas for so many summers now and seen so many tournaments that they all kind of blend together and I don't even view them as separate events at this stage. To me, it's just one giant "Vegas" event and I lump them all together, and just try to figure out the most effective way to make use of my time and minimize losing evaluation time traveling from one gym to another.
Meyer: I don't know that one is necessarily better than the other. Vegas has traditionally been the location for me to tie up loose ends and make sure I get the look at prospects that I need heading into the post summer rankings. So usually I'm bouncing around from tournament to tournament making sure I see the right prospects.
[rl]