Adidas Gauntlet: What We Learned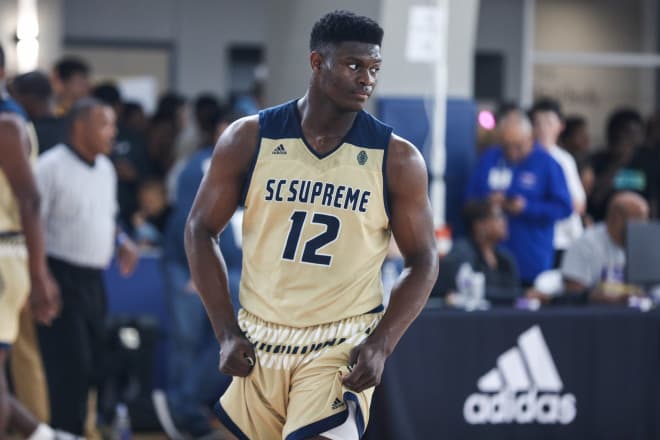 SPARTANBURG, S.C. – What we learned from the adidas Gauntlet last weekend in the Palmetto State.
THE 2017 COLLIN SEXTON: NASSIR LITTLE
This time last year, Collin Sexton was in the middle of his ascent into superstardom. A top-100 prospect in the spring, Sexton evolved into a top-50 recruit and then finally settled into the argument as the best within his position on the floor. Nassir Little is experiencing a similar storyline a year later, having cemented his argument to be a five-star recruit.

One of the most watched prospects this past week, Little has become a priority recruit for the top programs nationally. While they have not offered yet, UNC began to show attention while head coaches from Arizona, Kansas, St. John's, Georgia Tech, Florida, Miami and Florida State watched Little during the first evaluation period. Little will visit Georgia Tech at the end of August for his first official visit and while where he plays in college is still in question, what is not is the fact that Little is now heavily in contention for the best small forward prospect in the 2018 class.
ZION WILLIAMSON WINS THE SOCIAL MEDIA ERA
We have not seen, during the social media era, someone like Zion Williamson. Disregard his game for a bit and just marvel at the attention that the five-star forward has received in recent months. Closing in on a million followers on Instagram, Williamson tipped off his final month of travel ball in his hometown of Spartanburg, creating for standing-room only games for each one of his contests.

Back to the floor, Williamson needs to work on his conditioning where he was gasping for his air during his first session of the weekend. As things wore on, he did catch his second wind as he seemed much more relaxed which led to more efficient numbers on the stat sheet. The epitome of a crowd pleaser, Williamson does not lack for highlight reel plays and after landing himself on ESPN SportsCenter for a mind-boggling shot block that trumps the best from LeBron James, Williamson is here to stay as the most watched and demanded prospect that the game has seen since the King himself.
HAUSER COULD BE THE NEXT TO COMMIT
Joey Hauser, could be the next in line to make his college commitment.

Hauser, the younger brother of Marquette star forward Sam Hauser, spoke candidly about wanted to get his college decision out of the way. Michigan State, Notre Dame, Wisconsin and Marquette are in the running, though it feels like more of a two-horse race between the Badgers and the Golden Eagles. Remaining in-state is likely a possibility where either would be delivered one of the most polished and intellectual prospects out of the Midwest.

NATE HINTON HAS HIS BREAK OUT
His name is Nate Hinton but I'm sure you've heard about him by now. While others burst out onto the scene as underclassmen, for others, it takes time for their proper recognition to be doled out. The time finally came for Hinton this weekend and the Team Loaded NC product passed the test.

One of the most competitive and hard-playing wings, Hinton received a handful of offers from some of the most recognizable programs nationally this weekend. Despite poor shooting efforts in the past, it seems as if Hinton has put it all together, taking his game to the next level. He was week one's top stock booster.
FAN BASES TO BE EXCITED
Looking back at the few days in the gym, there are certain fan bases, compared with others, that have a reason to be excited.

Arkansas: Despite losing its headline 2018 commit, Reggie Perry, the Hogs still have Ethan Henderson, Isaiah Joe and Desi Sills. Toughness, upside and shot making is headed toward Fayetteville for next year, pieces that should fit seamlessly within Mike Anderson's system.
USC: J'Raan Brooks may be labeled as a tweener, but he is the type of ballplayer that will be responsible for winning a lot of games. Alongside fellow four-star 2018 commit Taeshon Cherry, the dropoff should not be as severe upon potentially losing both Bennie Boatwright and Chimezie Metu next year.
Kentucky: The Wildcats do not hold a class of 2018 commitment but they do sit in a great spot with Immanuel Quickley and Zion Williamson. The former will visit campus in the middle of September and the latter could follow suit, possibly creating an epic tandem of lightning and thunder in Lexington.
Notre Dame: He may not fill the box score as others near him in the rankings, but when speaking on someone's fit, no one has found a better marriage between school and player this summer than Robby Carmody. A third of the top-100 perimeter commitments to the Irish, Carmody could have a similar career of former ND star Pat Connaughton in South Bend, giving Irish fans more than enough room to be excited about the program's future.