Adidas Day 2: Hopkins erupts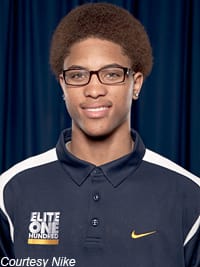 Day 2 of the Adidas Invitational in Indianapolis was highlighted by the performances of some 2013 West Coast prospects, as more than 325 college coaches stopped by to take in the action. With some young guns also making names for themselves, the full slate of games provided nonstop, high-level action, and several breakout performers.
A fluid athlete with great size as a guard, and good length to extend past defenders, Hopkins can also see the floor and dish the ball off on penetration; but he is best at scoring. When he gets into his zone offensively, he is capable of making multiple plays in a row, as he did on Thursday when he tallied 15 of his game-high 24 points in the first half.


[rl]