ACC interest for fast-riser Lecque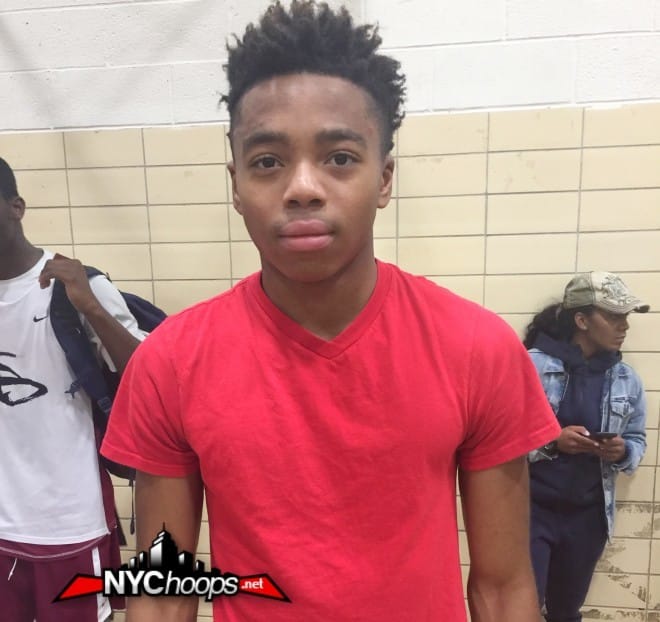 INDIANAPOLIS – A practical unknown heading into April, Jalen Lecque has become one of the hottest names of the spring thanks to his breakout play on the Nike EYBL circuit. Lecque plays for the same program that featured Collin Sexton, the top breakout performer from the summer of 2016. And like Sexton, Lecque has risen up the recruiting ranks.
Lecque has seen his recruitment take a leap from the low-major realm into the highest of levels.
IN HIS OWN WORDS
A 6-foot-3 scoring guard who announced his intent to transfer to The Christ School (North Carolina) and reclassify into the 2019 class last month, Lecque's stock has never been higher.
"I consider myself as a high-major guy and I just had to prove to everybody and show everybody what I am made of," he said. "I just stay in the gym and keep working. If I don't work, somebody is going to pass me up."
Prior to reclassifying, a limited number of schools were in pursuit.
"VCU, Iona, Santa Clara, St. Louis, but more of the mid-majors and low-majors," Lecque said. "Now I have offers from Wake Forest with Miami and a few others talking to me."
Lecque mentioned a pair of East Coast programs whose offers were the most eye-opening.
"The biggest offer was Wake Forest, but one that really interests me is Miami. They were calling me a lot and I was just hyped that they be interested in me," he said. "Wake Forest is an ACC school and I went from a low-major to, when I got that, more high-majors. It just showed everybody that I was a good player."
WHAT'S NEXT
Lecque will finish out his first season on the Nike EYBL circuit as the catalyst for his Southern Stampede 17-under squad.

While a commitment is far off, the idea of moving back into the 2018 class remains on the backburner.
"I don't know about that," he said. "I would have to talk to my coaches and my parents and see what is best for me."
RIVALS' REACTION
Just as Sexton took the Nike circuit by storm last year, Lecque has followed a similar trajectory. It is easy to see why Lecque, who gets to the foul line nearly eight times per contest and averages 18 points per game, has become such a hot name this spring.
Do not expect much else to change as Lecque will remain a commodity in the years ahead.