AAU season tips off in high gear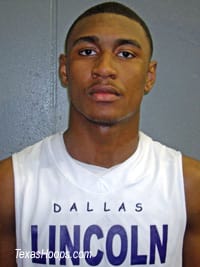 AAU coaches, players, and parents all around the country are going to have a busy weekend for the first time in a long time. With the Final Four complete and the month of April in full swing, the AAU circuit is now ready to kick into high gear. This weekend there are six big time tournaments taking place.
As always the top Nike sponsored AAU teams in the country are going to be invading Hampton, Virginia for the Boo Williams Invitational. This year the event is part of the newly formed Nike Elite Youth Basketball League in which the 17 and under squads will be playing five games apiece instead of being in tournament format. While that is a big change, the event should have the same intensity.
There are so many top teams and key matchups at the event that it is tough to single any out, but right from the get go the host Boo Williams Summer League will face off with the Playaz Basketball Club in a battle of highly thought of East Coast squads.
Those two teams might have the premier matchup on the first night of the tournament, but there are many other top squads in attendance. In fact arguably the most talented team on the circuit going into the spring is Team Final.
While some of the top teams in the Midwest will be at Boo Williams, Indianapolis is going to be host to a very solid event put on by Mike Fox of Indiana Elite. The Indyball.com Shootout will feature Indiana Elite's teams at every level, Eric Gordon's EG 10's teams at each level, Spiece Select, and a few other talented squads.
Norm Oden and the Michigan Mustangs are hosting the Motown Showdown this weekend in Detroit. Oden's Michigan Mustangs will be a top team, and they are joined at the event by D3 Heat, Team Detroit, and the Michigan Hurricanes.
Down in the Magnolia state of Mississippi, there is yet another solid event taking place in Jackson. Teams such as MBA Elite, DFW Elite, and the Dallas Mustangs will be headlining a very solid field.
Knoxville, Tennessee should be buzzing with a very solid event featuring some high powered teams. Team United, Queen City Prophets, CP3 All-Stars, and the Wisconsin Playground Warriors will all be in attendance.
Out on the West, Dinos Trigonis is once again putting together an impressive schedule of events and this weekend it is his Easter Classic that will be very competitive.
Overall it is a busy weekend on the AAU circuit with tournaments spread out from coast to coast. Most eyes will be fixated to Hampton, Virginia, but all around there are solid events featuring supremely talented teams.