2021 Intro: Malik Thomas is one of the West Coast's top young guards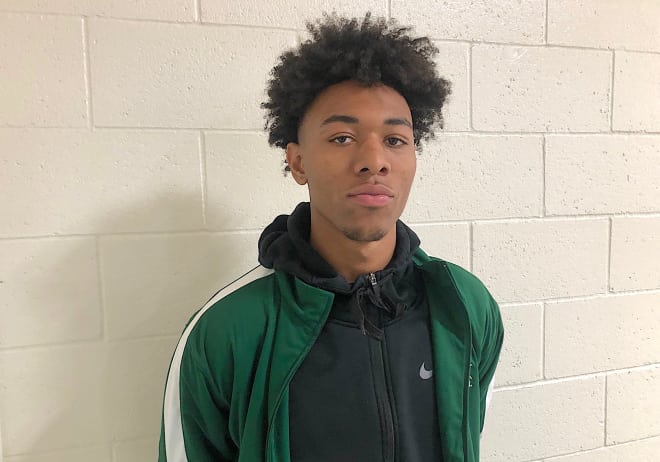 LA VERNE, Calif. -- The class of 2021 is just starting to shape up but point guard Malik Thomas is already proving himself as one of the West Coast's top young players.
A 6-foot-3 sophomore at La Verne (Calif.) Damien, Thomas has good size for the position, can score from deep and is a good playmaker for teammates off of the dribble. He feels like he's off to a good start.

"I'm playing well so far, just trying to get my teammates involved and I'm trying to be a leader out there," said Thomas. "My role is to be a leader and to try to do literally everything I can on the court to help us win.
"I personally think I need to fine tune my entire game. I can get better on the boards, getting my teammates more involved, making better decisions with the ball and my shot selection."
Because of his impressive early play, Thomas has already scored offers from Washington, Northern Arizona and Pepperdine. Nevada, USC, UCLA, Oregon, Boise State, Cal State Fullerton and others have shown interest. So far, the only campus he's seen unofficially is Washington's.

"I know everything about them," said Thomas. "I took an unofficial visit up there last year before school in August. I took a visit up there with my family, I have a lot of family up there in Washington, everything was smooth up there."
Thomas is just getting involved with the recruiting process and is simply waiting to see where it takes him. The criteria he'll use when picking a school sounds pretty familiar.

"I'm just looking for a school that I can call my second home, my family," said Thomas. "A school that is going to look out for me and that's about it."